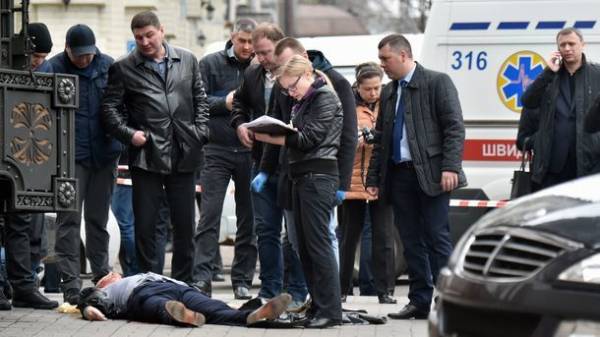 The main task of Ukrainian investigators in the murder case of ex-Deputy of the state Duma of the Russian Federation Denis Boronenkov – to prove who was the customer of a crime. This was said in an interview with "Apostrophe" Russian opposition leader Ilya Ponomarev.
He believes that the Ukrainian investigation, a matter of honor – to solve this crime, as the main details of the murder are already known.
"I think that is the case from the point of view of detection is simpler than, for example, the case of Pavel Sheremet, where no significant evidence. On blurred silhouette on the surveillance camera to identify the killer more difficult. And in this case thanks to the security guard killed the assassin. Accordingly, it is known who he was, known associates, known as they received the order, you know, what were the problems during the implementation of this crime. That is, all the details are visible. Importantly, the investigators need to do, what they're working on is to prove who was the customer," – said Ponomarev.
We will remind, on March 23 in Kiev in the shooting death of a former member of the Russian state Duma Denis Voronenkov, who took Ukrainian citizenship and testified against fugitive President Viktor Yanukovych.
In turn the killer Boronenkov was arrested as a result of injuries after a shooting. However, several hours later he died in hospital from his injuries.
Comments
comments