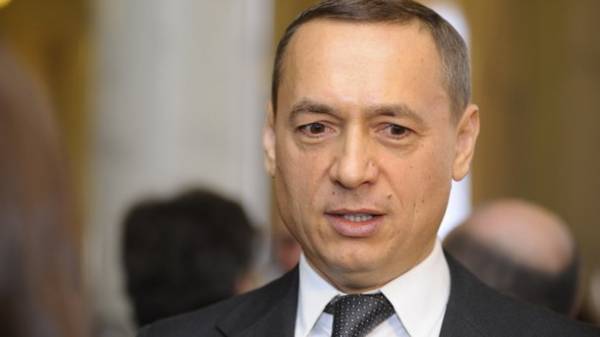 The production of damage to the state enterprise "Eastern mining and processing plant" ("VostGOK") is the absolute champion among all plants investigated by the National anticorruption Bureau of Ukraine (NABU), the volume of communication with competent authorities in other countries. About it reported in a press-service of NABOO.
According to the report, since its inception in December 2015, detectives NAB has sent in eight countries 16 requests for international legal assistance.
Information received from competent authorities of other States, helped detectives NAB not only to investigate all the details of the corruption scheme, but to establish on what the persons suspected damage "VostGOK", spent the stolen state funds.
As the investigation established, among other things, funds were spent on the rental of real estate in the EU countries for the needs of the members of the families of suspects, to pay for medical services and the services of lawyers to protect the suspect in other criminal cases against him was opened by the Prosecutor's office of Switzerland.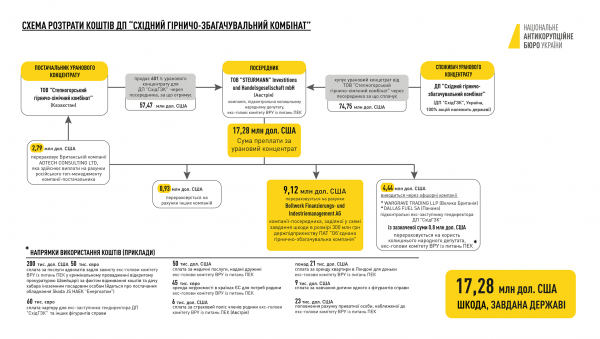 Infographics: the press service of the NABOO
We will remind, on April 20, detectives NABOO and SAP prosecutors have detained two people – the former head of the Parliament Committee on fuel and energy complex, Mykola Martynenko and one of his accomplice on suspicion of committing crimes under part 1 of article 255 ( "a criminal organisation") and part 5 article 191 ( "Assignment, waste of property or taking to them by abuse of official position") Criminal code of Ukraine, according to which SE "VostGOK" suffered damages in the amount of 17.28 million US dollars.
Detainees have reported the suspicion. Now the issue of election of a measure of restraint.
Comments
comments