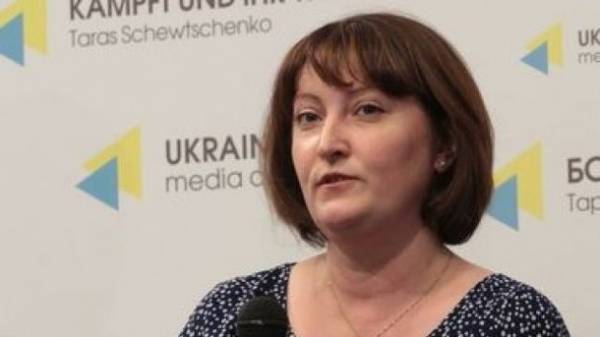 The Chairman of the NACP Natalia Korchak at the meeting of the anti-corruption Committee called the MPs bewilderment regarding the size of their salaries, in particular for December 2016. About it reports "Ukrainian truth".
Thus, the people's Deputy Serhiy Leshchenko asked Korczak why in December, she twice declared salary in the section changes in property status.
In particular, according to the electronic registry 7 Dec 2016 Korczak declared salary in the amount of 266 thousand UAH 816, and on 29 December she declared 123 217 thousand UAH salary.
"December 7, You have declared 266 thousand UAH of income as a single change in the financial situation, and on December 29, You've declared 123 thousand one-time change in the financial situation. that is the total for the month 400 thousand hryvnia," – said Leshchenko, referring to the head of the NACP.
At the request of MPs to explain, it was the premium, or the "thirteenth" salary, Korczak said: "This is total income, which included selling".
Korczak noted that it is not a premium. "The prize of 200 thousand hryvnias have not been, only in July and September was assessed a prize for all members of the NACP in the amount of 250%. Since December of the month award were not charged," said Korczak.
Answering the question Leshchenko, what else but vacation is included in this amount, Korczak could not answer: "I Have no calculations now."
An earlier report in the Verkhovna Rada Korczak said that was discharged in August, October, and November of the award in 200 thousand.
Comments
comments