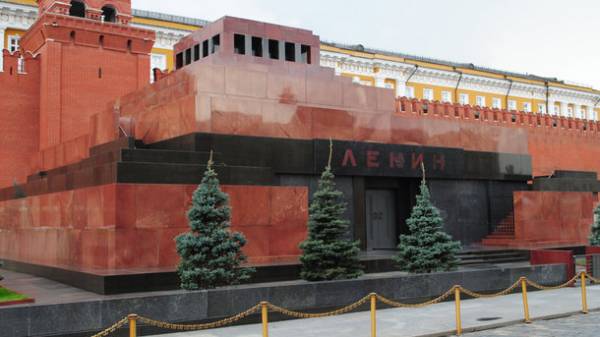 In the state Duma on Thursday introduced a bill with the proposal of the legal framework for burial of the remains of Vladimir Lenin, said one of the initiators of the draft law, Vladimir Sysoev (LDPR).
"The relevant amendments we propose to the current law about burial and funeral business", – said Sysoev, adding that the document was submitted to the Duma on Thursday afternoon. However, the database of the lower house he is not fixed yet.
"Our bill contains a legal framework for the reburial of the remains of Vladimir Ilyich Lenin. The procedure and terms, as well as the place of burial shall be installed by the government based on decisions of the interdepartmental Commission", – said the MP.
The representative of the liberal democratic party argues that this legislative initiative of his colleagues in the faction and representatives of the parliamentary majority, made the results of the survey "Levada-center", in which the majority of Russians supported the burial of Lenin's body.
Comments
comments