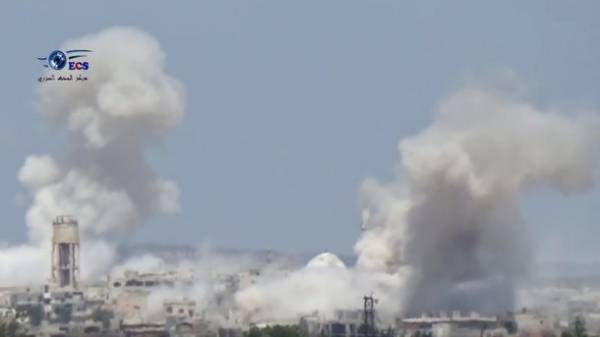 Russia has used the "parachute bombs" in Syria. On Twitter he told the German journalist Julian Ropke.
"Forces of the Kremlin regime brutally shed "parachute bombs" on Karf Zita, in Hama province," – said in a statement.
#Footage
The #Kremlin regime air force brutally drops (parachute) bombs on #KafrZita in #Hama province.https://t.co/fcUGcymi0z#Syria pic.twitter.com/W3Fa082K3b
— Julian Röpcke (@JulianRoepcke) 20 APR 2017
The journalist also released a video, as the plane dropped bombs.
Earlier it was reported that the Syrian government moved the majority of its combat aircraft to the Russian base in Latakia Hamim, to protect them from possible US attacks.
Comments
comments