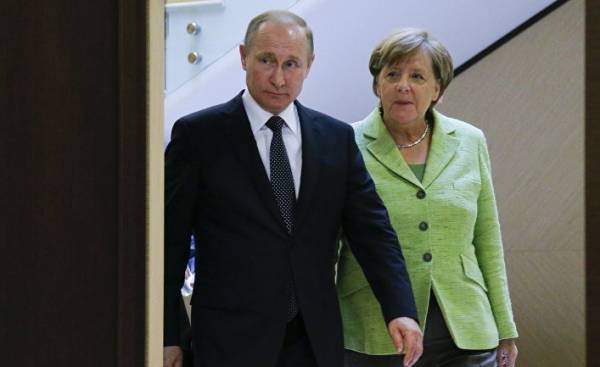 Putin again all gone wrong. Referring to his recent meeting with Angela Merkel and a phone conversation with Donald trump.
Let's start with the latter. Putin and the whole Russian propaganda six months ago seeking a meeting with trump. Remember, we were told that the meeting of two great leaders where they will share the world needs to happen. Then said that Slovenia will be such a meeting. In recent days, Sands said trump during his trip to Europe will come to some European country to specifically meet up with the great Putin. But, in the end, all they begged for in the result of a telephone conversation, which officially took place on the initiative of Putin, meeting on the sidelines of the G-20.
Well, we remember what field the G-20. The last meeting between Putin and Obama at this summit was somewhere in the corridor near the toilet.
That is an obvious attempt to impose a picture of the new division of the world and a new Yalta two great leaders again fails. This is regarding a telephone conversation trump with Putin.
As for Putin's meeting with Merkel, I have not seen such a sharp and confrontational press conference, where they just they contradict each other. Merkel quite thoroughly went through the questions of Russian domestic policy, including drawing attention to Putin's persecution of gays in Chechnya. It is clear that this trip Merkel made purely for their domestic electoral reasons, that she was the answer to the possible question of the opposition, saying what you are trying to improve relations with Russia? So she can now answer "Yes, I went, I tried to establish a relationship with Vladimir. But he still remains in a different reality".
Exceptionally sharp and hostile comments to Merkel were all Russian correspondents after her meeting with Putin.
So no, Putin shifts in the inflation of its international rating was not achieved.
Comments
comments