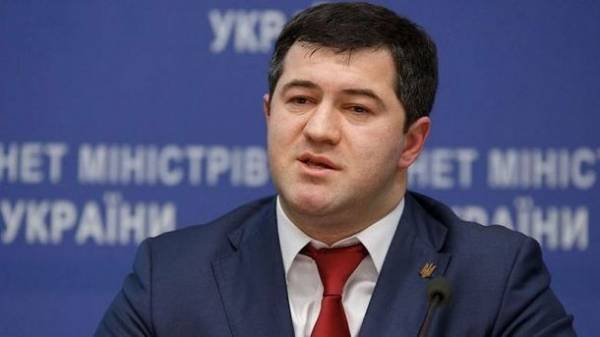 The head of the State fiscal service Roman Nasirov more than 60 times over the year, travelled abroad, and acquired in London, two flats worth 96 thousand pounds and 120 million pounds. This was stated by the Prosecutor SAP novel Simkiv during a court session on election of a preventive measure Novel Nasirova on Monday, March 6, reports "RBC-Ukraine".
"Through its influence on customs officers, Nasirov has received the right of free customs control. It is confirmed by appropriate permits. The suspect in the last two years, more than 60 times crossed the border of Ukraine. I doubt very much that at the head of the SFS there are so many official and state visits, I don't think so much you can talk about the taxes outside the country," said Prosecutor Roman Simkiv.
As reported in court, the Prosecutor SAP Simkiv provided to the judge a document stating that the suspect Nasirov has British citizenship .
In addition, the NEB announced that the head of the State fiscal service, which NABS suspects in the damage to the state amounting to more than UAH 2 billion, has a UK citizenship. Relevant information to the NEB officially gave the National Agency for the fight against crime in the UK (NCA). From letters received NABOO March 6 from NCA, States that the head of the SFS is the owner of a British passport since may 2012.
Comments
comments