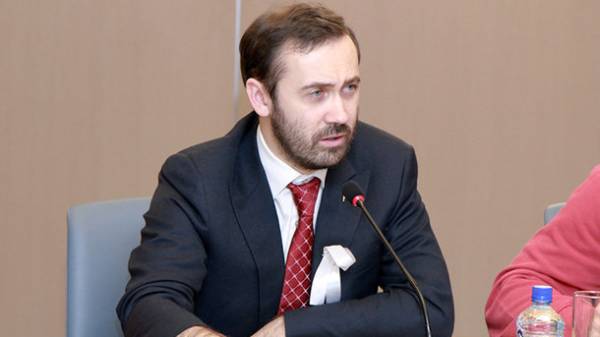 Ukraine needs hard facts and arguments in legal proceedings with Russia, as well as qualified lawyers, as Moscow is seriously building up my defense in court. This was told in the comment to the edition "GORDON" Russian opposition leader Ilya Ponomarev.
"The decision of the International court of justice in Russia will pay attention to only the propaganda context. It is unlikely it will perform. Now in Russia all of the steps taken to limit the jurisdiction of the international structures. Even had a special decision of the constitutional court. So I'm pretty sure that there is nothing Russia can do will not" – said the source.
He noted that Ukraine offered the help of a good foreign lawyers, but she refused, which ultimately led to a not entirely appropriate for Kiev solutions.
"The court's decision, the UN still has a dual character. There are positions in the Donbass, where Ukraine is lost. Of course Russia will maximally promote those things. Ukraine is now a number of cases in the international courts and about $ 3 billion. the Russian loan Viktor Yanukovych, and "Gazprom" in Stockholm, and the case on the illegal use of black sea shelf. I have a feeling that the Ukrainian lawyers are not much finalize in preparation for these processes. It is believed that many things are obvious that all people of good will should be on the side of Ukraine, but in court it's not enough. There is need of facts and arguments. I know a large number of lawyers from different countries, who were ready to help Ukraine in the courts. And this offer not used. In the end, any such decisions. The first bell was $ 3 billion. This is the second bell. I think we should pay attention to change the approach," – said Ponomarev.
According to him, Russia is serious in the trial, even if not going to obey court decisions.
"After Russia lost a lot of money in the case of "Yukos" she began very seriously to approach the trials. On the one hand, Moscow does not recognize all the decisions of international bodies, but very serious about the issue and use of very strong lawyers to build up their defenses. And Ukraine is still some until the cavalry swoop. And I think that maybe the country has come back to haunt," – said the politician.
We will remind, on April 19 the international court of justice in the Hague refused to fully satisfy claims of Ukraine regarding interim measures against Russia. The judges appeared to be little evidence of Ukraine on financing of terrorism by Russia.
In turn, the President of Ukraine Petro Poroshenko said that the decision of the International court of justice in the Hague promising for Ukraine.
At the same time, the Ministry of foreign Affairs of Russia has declared that is satisfied by the court decision, continuing to deny the aggression against Ukraine and occupation of its territories.
Comments
comments