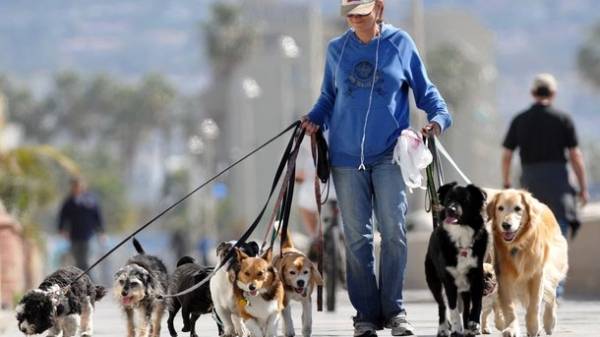 In the river earned the new rules of keeping Pets, which the day before approved in the city Council. One of the main points was the mandatory registration and chipping of dogs.
"Under the registration means the entering of an animal in the unified citywide database, and chipping — the introduction under the skin of a special chip, which caused all the information about the animal, — told about innovation, Deputy mayor of the Dnieper Mikhail Lysenko. Also dogs will be issued a special badge, a medallion on the collar, indicating the name of the animal and contact the owner." This procedure will cost the owners of furry friends 170 UAH. However, for some citizens make exceptions.
"For vulnerable groups of population, particularly pensioners, from may 15 to October 15 we are going to have free registration and chipping of Pets, — Lysenko noted. — To carry out this procedure, please contact the KP "Tocontrol" and to bring their pet on the street Berezinsky, 60″.
At the same time at city hall claim: to follow that, if the animal has a chip, will not, however, if an unregistered dog bites somebody, the owner will have to answer not only for the consequences of the bite, but for this violation. But cat owners can sleep easy — their chipping will be held only on request.
Another important point in the adopted rules is that they prescribed a mandatory cleaning fee for animals on the walk. For offenders, the police will now make administrative reports, fines reached 300-1500 UAH, depending on whether it is a violation of the bill.
"Frankly, it's time, — the townswoman Mary Plakhotnik. — I also have a dog, but it is completely not difficult to go out with the pack and clean up after his dog. In European countries such rules for a long time, and nobody complains".
However, such optimism is not shared by all Dnipro. "If you want to be in Europe, it is necessary not only to impose fines, and infrastructure to develop, — said the citizen Dmitry Novitsky. — I lived one year in Germany there every step pads for dogs, special places for walking. And we have that? Only money from the owners to tear going."
However, in the mayor's office promised to equip a specialplatform for Pets, even though only in two places — in Novosadska the district and the community of poplar.
Comments
comments