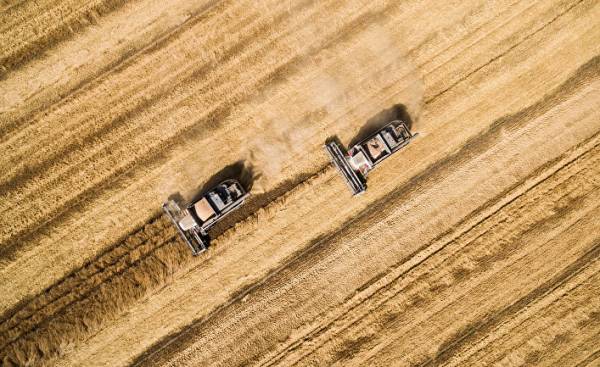 Turkey introduces new sanctions against Russia, do not remove the tomato ban.
Introduced a quantitative restriction on wheat imports from the Russian Federation, carried out under licenses for internal processing. Allowed to import only 20% of the import volume as prescribed in the license. Importers of wheat noted that this measure would hurt them and negatively impact on the export of flour.
Despite the fact that after the talks on may 3 in Sochi, the presidents Recep Tayyip Erdogan and Vladimir Putin made a statement "we have agreed to the lifting of all restrictions, except the tomatoes," the mutual restrictive measures continue.
Quantitative restriction against tomato ban
Although Russian officials stated that the regulation related to the introduction of restrictions in respect of agricultural products will be abolished within a week, the tomato ban will continue. In response to the ban Turkey again laid out the wheat trump card on the table.
When you import wheat from the Russian Federation in the framework of the license for internal processing provided by the Ministry of economy, allowed to bring only 20% of the specified in the license volume. Importers of wheat, which yesterday took part in the conference "Grain in Turkey and the world in approaching the 2017-2018 harvest" organized in Ankara by the Association of suppliers of cereals (HUBUDER), came to the conclusion that this new measure will hurt them and negatively impact on the export of flour, which they guarantee.
Importers of wheat, with whom we spoke at the conference, said: "the Firm, which has permission to import three thousand tons within the framework of the licenses for domestic processing, the Ministry of economy allows you to import 600 tons. Although it looks like the sanction against Russia, mainly we suffer. We also have certain obligations. Obtained the wheat will be processed into flour and export. In addition, with the introduction of this practice increases the cost of imports. We may lose our competitive edge."
Comments
comments