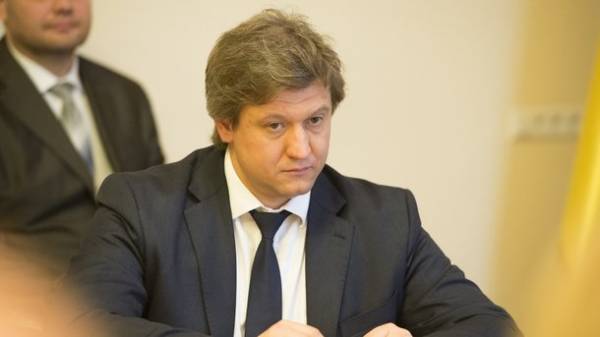 Ukraine may place the first Eurobond in the autumn.
This was announced by Finance Minister Alexander danyluk.
Accommodation may take place in September and October, the volume of the bonds issue will not be significant, reports Bloomberg with reference to the Minister.
"My assessment is that the market has the appetite for our paper. But, I don't think we need to hurry", – quotes danyluk The Wall Street Journal.
The Parliament of Ukraine, in accordance with the agreement with the International monetary Fund (IMF), needs to pass laws on pension reform which included raising the retirement age, and on the sale of farmland.
The Minister also predicts obtaining of the next tranche of the IMF for $ 2 billion in June-July and the GDP growth of 2.2% this year.
"Showing the progress of the program with the IMF, having on the agenda the two most important reforms, we already have something to say to investors, investors must perceive our equity story. At the same time, many of the reforms that we had not yet priced in, especially the ones that we're doing," he said.
The volume of issue of Eurobonds may be about $ 1 billion.
The return of Ukraine to the market of external borrowings within the gradual replacement of commercial borrowing financing, the IMF and other international organizations stipulated by the Foundation programme.
Comments
comments