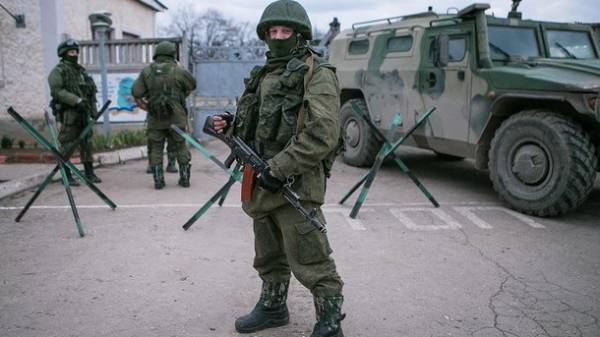 The Ministry of defence of the Russian Federation adopted a system of protection of military objects against eavesdropping and information leakage "Barrier-EW".
According to the newspaper "Izvestia", the complex intelligent control and monitoring "Barrier-EW" creates over military units, bases, landfills and headquarters kind of dome information security. The system monitors all types of mobile radio and data transfer and prevents unauthorized sharing of information.
It is reported that tests of a complex "Barrier" was completed last year and some of the objects have already been equipped with videoconferencing system.
The equipment includes several powerful antennas and 11 jammers cell phone signals of all known radio frequencies used for voice and data transmission, including: GSM, LTE, CDMA and Wi-Fi. In addition to "jamming", in "Barrier-EW" there are four virtual base stations that work in the standards GSM/DCS, LTE, CDMA and UTS, as well as a virtual access point Wi-Fi.
The operation principle is quite simple: "Barrier" closes noise entire frequency range, to exchange information and voice you can use virtual station. To connect device settings must be made to the system, otherwise it will be suppressed. Thus, to use a smartphone or tablet is possible only with the permission of the system administrator, which ensures maximum protection.
Comments
comments