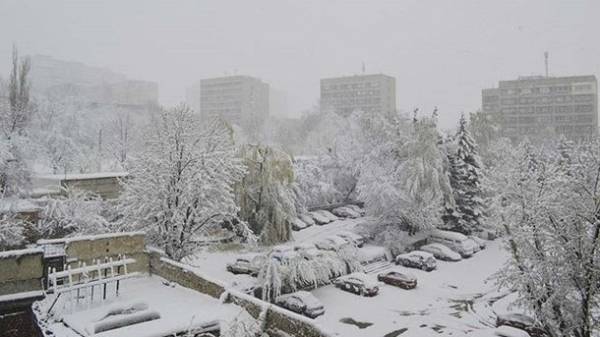 In Ukraine due to bad weather without light remain more than 300 towns and villages in six regions of the country.
Reports a press about it-service gschs of Ukraine.
"As of 7 hours 21 APR 318 are de-energized settlements in six oblasts, namely: Odesa – 245, Nicholas – 14, Kharkiv – 23, Dnipropetrovsk – 32, Kherson and Zaporozhye 3 – 1" – inform the rescuers.
Now the secret services restore electricity settlements, clearing roads and cut fallen trees.
To liquidate consequences of bad weather trying 2 thousand 232 people and 587 units.
As reported, in Odessa from-for bad weather halted the movement of trucks on the stretch of road Odessa – liubashivka. As of 7 p.m. on 21 April, the rescuers noted that the restrictions on traffic on other roads there.
We will remind, as a result of deterioration of weather conditions (rain, wet snow, wet snow and wind gusts of 15-20 m / s) due to operation of protection systems and breakages of transmission lines 18 APR lot of settlements in several regions of Ukraine were left without electricity.
In Kharkiv, Zaporizhia and Dnipropetrovsk regions recorded a drop of around 2,900 trees. In the city of Novorossiysk Dnipropetrovsk region April 18, a tree crushed a woman in 1957. From the received traumas the victim died at the hospital.
According to weather forecasters, on April 20-21 in the North of Ukraine will be snow, and in the South heavy rains. Further, it is expected that the cyclone will move across the Central South region to the East.
Comments
comments