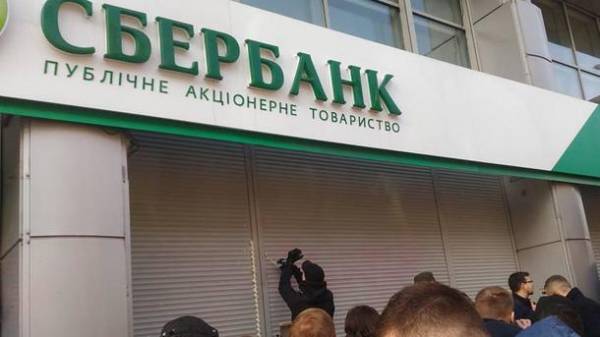 Sberbank of Russia in Ukraine has imposed restrictions on cash withdrawals limit is 30 thousand hryvnia per customer per day. Also the limit applies to the withdrawals of deposits. About it reports a press-service of the Bank.
Sberbank is called temporary restrictions and explain the violation of the schedules of collection of branches and ATMs branch network.
"In connection with illegal actions of third parties to block the head office of the savings Bank, physical damage to the ATMs of the Bank, which resulted in a violation of graphs the collection of branches/ATMs branch network of the Bank, we report on the establishment since March 15, 2017 time limits on the issuance of cash from current accounts of physical individuals using the Bank cash in the amount of 30 thousand hryvnias (equivalent in other currencies) per day per customer", – informs the savings Bank.
We will remind, earlier in Kiev the activists have sealed the office of Sberbank of Russia. Discontent led to the decision of the savings Bank working with customers "citizenship" of the so-called "DNR" and "LNR"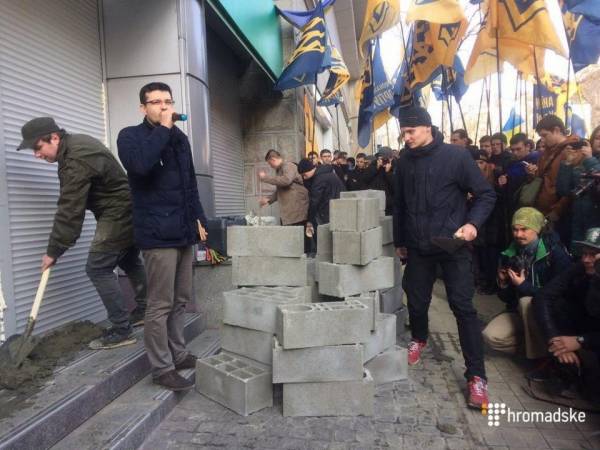 Photo: "Gromadska"
As it became known on 7 March, Sberbank has agreed to serve customers with unrecognized by the international community and Ukraine "passports" so-called "DNR" and "LNR".
In turn, the Minister of internal Affairs Arsen Avakov criticized the actions of the Russian Sberbank. He said that after that, the Bank can't work in Ukraine and urged the NBU to impose sanctions.
As is known, the savings Bank of Ukraine operates as a subsidiary of the Russian financial institutions, but operates under the laws of Ukraine.
Comments
comments