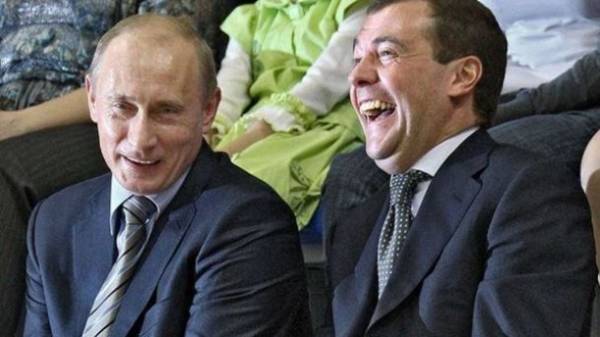 Russian branch of the international NGO Transparency International appealed to the President of the Russian Federation Vladimir Putin with the request to check for corruption, Prime Minister Dmitry Medvedev. About it reports a press-service of the organization.
The organization suggests that Medvedev could allocate state funds to his friend, who he has repeatedly visited.
"Today, we appealed to the President of the Russian Federation, Chairman of the presidential Council on counteraction of corruption Vladimir Vladimirovich Putin with a request to check compliance with anti-corruption laws Medvedev. On the basis of investigations of the Fund of struggle against corruption and numerous media reports, we believe that Mr Medvedev, there are signs of unresolved conflict of interest: he has stayed in the guest house, owned by JSC "Agrocomplex "Mansurovo" — agro-industrial complex in the Kursk region, the Chairman of the Board of Directors of which is a friend of Medvedev Ilya Vladimirovich Eliseev," – said in the message.
The organization noted that Elisha is also the Vice Chairman of the Board of JSC "Gazprombank", which the Russian government provided financial assistance in 2014 and 2015.
"We believe that the use Dmitry Medvedev property "Agrocomplex "Mansurovo" and friendly relations with Yeliseyev could affect the impartial performance of the duties Medvedev on the distribution of state financial aid in the banking sector, and we see in this situation the appearance of a conflict of interests", – stressed in the Transparency International.
Thus, the organization asks Putin to Medvedev to attract liability law which provides for the removal from office with the wording for "loss of confidence".
We will remind, in the beginning of March the Fund of struggle against corruption (FBK) Alexei Navalny published an investigation about the property of Dmitry Medvedev, which, as stated in the publication, acquired by illegal means.
in turn, the head of the Russian government called "nonsense and papers" the accusation of corruption. According to the Russian Prime Minister, the investigation "sponsored by private investors" seeking to "pull people to the streets".
Comments
comments