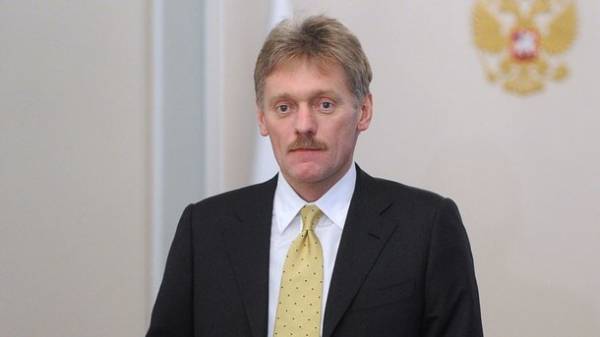 Press Secretary of the President Dmitry Peskov said that he knew nothing about the alleged intervention of the Russian Institute for strategic studies (RISS) in U.S. elections, reports "RIA Novosti".
"I, unfortunately, know nothing. Can only say that seven anonymous sources are not worth one real. Because the link goes to the seven anonymous sources, and we need to treat this information," – said Peskov told reporters in response to a request to comment on the message that RISS has developed such a document.
Earlier, Reuters, citing three current and four former U.S. official said that work on the terms of the propaganda campaign for intervention in the US presidential election, was conducted at the Russian Institute of strategic studies (RISS), which is controlled by Russian President Vladimir Putin. According to U.S. intelligence, the RISS was created two documents with suggestions for outreach activities in connection with the election of the President of the United States.
The first document was prepared in June 2016. According to him it was proposed to start in social networks and under the control of the Russian government international media campaign, which was to encourage American voters to vote for the candidate with a more soft policy towards Russia. This document was a continuation of a campaign begun in March. In October was followed by another document. The authors suggested that the election victory of the democratic candidate Hillary Clinton, and suggested instead the campaign in support of Republican Donald trump to concentrate on reports of possible election fraud and discredit Clinton.
Comments
comments