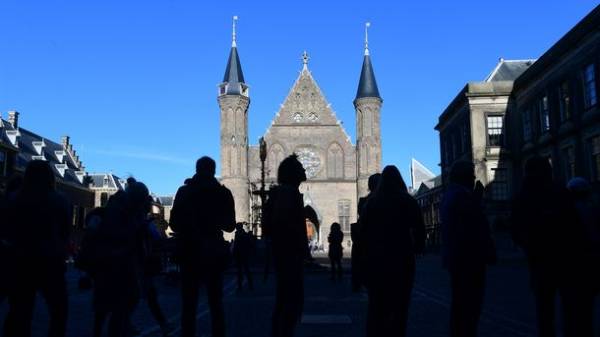 The leaders of the elected parties in the Netherlands for the first time after the elections met to discuss the formation of a new coalition government. This was reported by the press service of the Lower house of the Dutch Parliament, the TV channel "112 Ukraine".
"Today, March 16, the leaders of the elected parties (based on data of the preliminary results) met at the invitation of the speaker of the Lower house of Parliament, Khadisy the Alima, to present their positions on the formation of the new government", – stated in the message.
As noted, during consultation, it was determined that the debate of a new Parliament will be held March 23. In addition, it was decided that the Minister of health of the country of the current government edit shippers will be engaged in pre-debate prep. She has an unofficial role, the aim of which is to use the time between the official announcement of the results on 21 March and the introduction of the new composition of the Lower house on March 23 to first study the issue of forming a new coalition.
Elections in the Netherlands took place on March 15. According to preliminary results, the party leader Prime Minister of the Netherlands Mark Rutte. She wins 33 of the 150 seats in Parliament.
After the elections in the Netherlands has traditionally formed a coalition government, because the whole parliamentary history of the country none of the parties have not received more than 50% of the vote.
Comments
comments