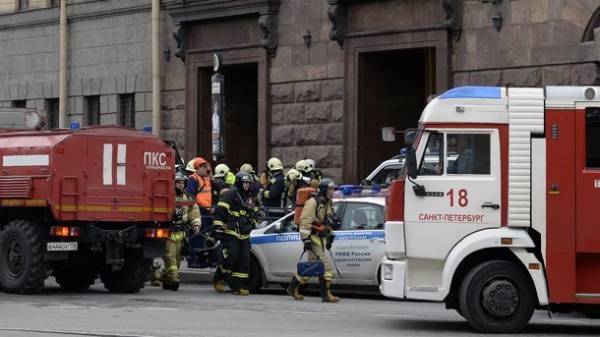 In FSB of Russia announced the arrest of Akram Asimov, older brother and accomplice of the organizer of the explosion in St. Petersburg metro Abror Azimov.
As reported on the website of the FSB, the detention took place today in the village of Moscow Tinao (Troitskiy and Novomoskovskiy administrative district) of Moscow.
"It is established that Akram Asimov had posobnitsey help smuggle cash used in preparation of a terrorist act, as well as the organization channel of communication with emissaries of international terrorist organizations", – stated in the message.
Currently, Akram Asimov, 1988, delivered for investigative actions to the Investigative Committee of the Russian Federation.
We will remind, on 17 April, the FSB announced the detention of one of organizers of explosion in St. Petersburg metro. Abror Azimov was born in 1990 in the Central Asian country, which is directly the Agency does not name.
As reported, H April in St. Petersburg on the stretch between the stations "Sennaya square" and "Institute of Technology" the explosion, which killed 15 people. Shortly afterwards, at the station "Ploshchad Rebellion" was detected and defused another improvised explosive device.
The investigative Committee of Russia opened a criminal case under article "terrorist act." According to investigators, the executor of the attack was a Russian citizen Akbarjon Jalilov born in 1995, a native of Kyrgyzstan. Investigators believe Jalilov first hid a mail bomb to the "Vosstaniya Square" and then was blown up in the car.
In the investigation of the attack was detained eight alleged members of jihadist cells. Six of them were in St. Petersburg, two in Moscow. All arrested persons – natives of Central Asia. All eight suspects arrested.
Comments
comments