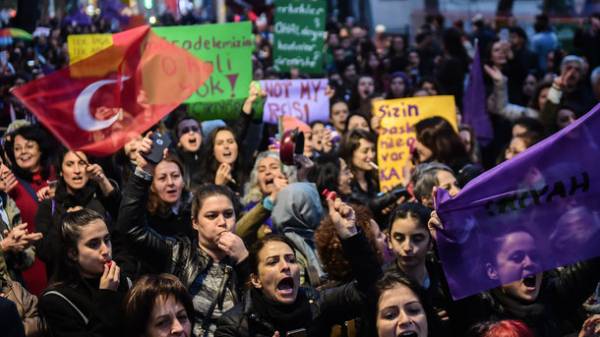 Higher (Central) electoral Commission of Turkey 10 votes for and 1 against, refused to annul the results of the constitutional referendum, which was held April 16. It is reported by the Turkish news Agency Anadolu.
Representatives of the three political parties of Turkey (Republican people's party, the peoples democratic party and "Motherland") previously appealed in a Higher election Commission with a demand to annul the results of the referendum.
Opposition forces announced that the referendum passed with a "complete violation of law."
The Supreme electoral Commission of Turkey for the outcome of today's meeting announced that the requirements of the three political forces in the country was put to the vote separately, and by 17.30 local time, the decision to deny approval of applications.
As UNIAN reported earlier, the main opposition political party in Turkey Republican people's party may consider the possibility of withdrawing from Parliament in protest against the illegalities of the April 16, during the referendum on amendments to the Constitution of the transition from a parliamentary to a presidential Republic with a significant expansion of the powers of the President.
In Turkey, a referendum was held, the results of which the President will have unlimited powers. According to the results of counting 100% of the ballots, 51,41% of Turks supported the amendments to the Constitution, and 48,59% voted against. In Istanbul and other cities, thousands of people took to the streets in protest against the results of the referendum.
Austrian member of the observer mission of the Council of Europe ALEV Korun said that the referendum in Turkey could be rigged up to 2.5 million votes.
Comments
comments