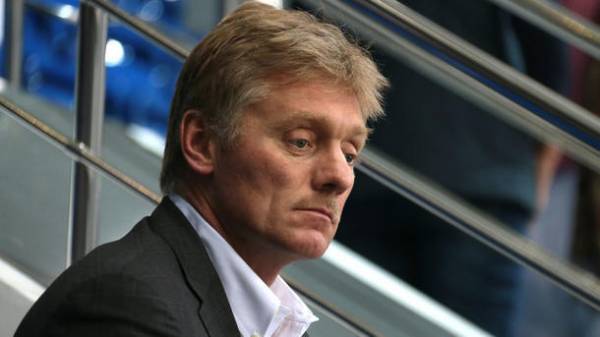 The Kremlin said that "tired" from absurd statements about the relations of the Russian Federation and the President of the United States Donald trump. The journalists said the press Secretary of the President Dmitry Peskov.
"Of course, tired. Consider them to be quite absurd," – said Peskov reporters.
Asked to comment on the words of Senator John McCain that the information on the relationship of trump and his entourage with the Russian Federation will continue to emerge, he replied as follows: "What can you do here, especially Senator McCain, we were well known. Let's just say, known as the politician who, to put it mildly, not an admirer of the Russian Federation, has a very biased attitude towards our country."
In addition, Peskov, answering the question about the film to CNN about the Russian President, stated that, apparently, "the tape turned out with a critical slope, in line with the demonization of Russia".
"Of course, let's say, it would be overly optimistic to believe that some media can go beyond that hysterical emotional background, which now unfortunately prevails in America against our country. Probably, this is due to the fact that this film, apparently, will have made this critical bias, say, towards the further demonization of our country and maybe our President", – said Peskov added that haven't seen the film for a chance to see it.
Earlier, the us television channel CNN has prepared a material on the President of Russia Vladimir Putin called "the Most powerful man in the world". The announcement of the mini-movie appeared on the website of the channel. As noted, the material on the impact of the Russian leader to be elected Donald trump President of the United States.
Earlier , Dmitry Peskov, confirmed that during the election campaign in the United States, Russian Ambassador Sergey Kislyak met with people from the surrounding trump.
Comments
comments