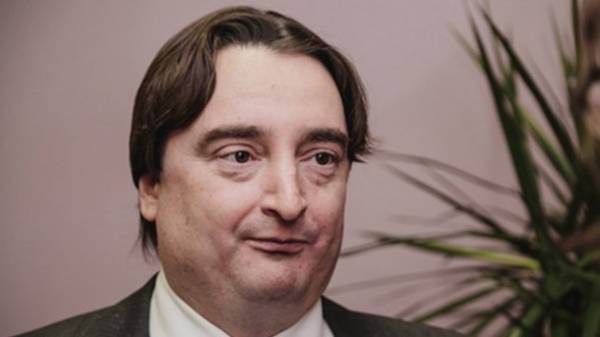 Editor-in-chief the Internet-editions "the Country.sa", in the office in which the search is carried out, the Igor Guzhva will be declared suspicious, according to "Country.sa".
"Correspondent "Country" reports that "everything goes smoothly to completion. That is, the announcement of suspicion, Igor Guzhva," reads the message on the newspaper's website.
Itself Guzhva, through the Facebook page editor of "the Country.sa" Oleksandr Tymoshenko, announced that it will hold.
"This is Igor Igor Guzhva have news just said that I would be detained. When I in the summer of 2015 returned to Ukraine, I was aware that I could be put in jail. By the time against me already fabricated the case. But I chose this path and I'm going. I sew the case through fabricated case. I didn't extort anything from Linko, nor anyone else. On the contrary. I was trying to provoke to get the money. But I refused. But the evidence of this case no one cares. They main thing to put me in jail. And there is already nobody is interested in how things will go. But nothing. Victory will be ours! Will break", – stated in the message.
As reported, on Thursday evening in Kiev was detained the chief editor of the Internet publication "Country.sa" Igor Guzhva, said the Prosecutor General of Ukraine Yuriy Lutsenko.
"According to the materials of the SFS and the Prosecutor's office of Kyiv detained Guzhva, who demanded and received $10 thousand for the deployment of compromising materials on the current policy," wrote Lutsenko in his Facebook page.
The attorney General, at the disposal of investigators have video and photo evidence of the offense.
Earlier, Guzhva said that the office of the Internet publication "Country.sa" is searched.
"At us in edition a search under a fabricated case," he wrote on his Facebook page.
According to the Deputy chief editor of "the Country.sa" Svetlana Kryukova, the search was carried out in the order of 15-20 employees of the security Service of Ukraine, she later clarified that the search conducted by the officers of the investigation Department of the National police.
"The building of the business center closed at the entrance. Within three editorial staff, and the rabbit, including the chief editor Igor Guzhva", – she wrote on his page in Facebook.
Comments
comments