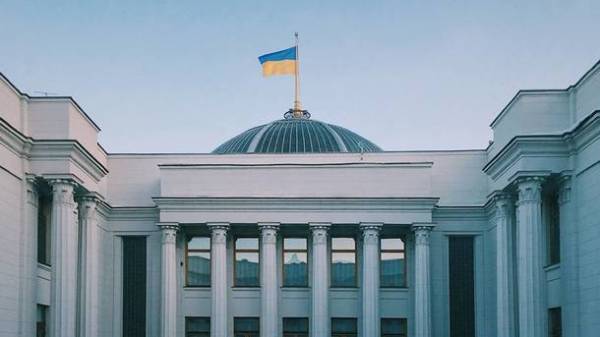 The Verkhovna Rada has established a special working group on the reform of the Ukrainian Parliament. It included representatives of all factions of the Parliament. This was announced by the program coordinator of the European Parliament to improve the institutional capacity of Pet coke.
"I want to emphasize: this is not a project of the opposition or the coalition is a working group that includes all political forces and factions of the Parliament and works for him. The European Parliament and our partners – the national democratic Institute – have developed another platform, another tool: a dialogue of the Jean Monnet" he said.
According to Cox, Jean Monnet was the person who inspired and deepened cooperation in post-war Europe – "that is why his name was chosen."
"Today ended two days of very intense work in Kiev. We are confident that this will pave the way for the necessary reforms that we have implemented", – he added.
Speaker of the Verkhovna Rada Andriy Parubiy said that during the talks under the dialogue name Jean Monnet was analyzed already made and planned next steps.
"We were able to reach concrete decisions, which are reflected in the document signed by all the representatives of factions and me as the head of the Parliament", – said Parubiy, voicing these solutions:
The bill, which provides that in the following convocation should be no more than 20 parliamentary committees – and the committees should coordinate with ministries of the Cabinet;
To implement the method of equitable distribution of the committees between the political factions of the Ukrainian Parliament – the so-called D'hondt method;
The working group begins preparing for the changes in the law on committees of the Verkhovna Rada and the rules in order that the law provide for the intensification of work in committees and their importance in the work of the Parliament;
It is recommended to modify legislation pertaining to the introduction to the work of Parliament debates. Debates can be of two forms: debate on topical issues on the political agenda and debate with the government to increase the cooperation between BP and the government and increasing the oversight functions of the Parliament.
Comments
comments