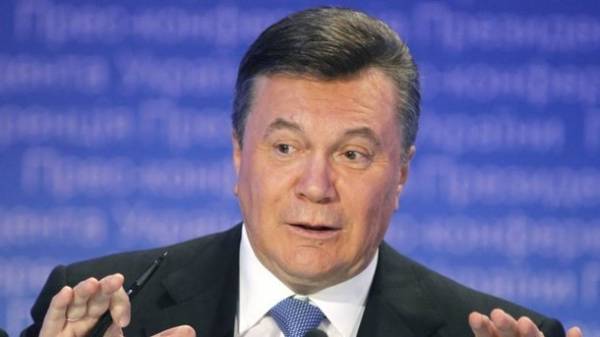 A point in favor of the recognition of the President-the fugitive Yanukovych gorizontom – earned for the prosecution.
The experts agreed – Yanukovych was in clear mind and memory when he confirmed Russian media that he wrote a letter asking to send troops to Ukraine in 2014 year. This letter is the basis of the case "Ukraine against Yanukovych". The next court hearing on it for October 5th.
Meanwhile, millions of dollars stolen by Yanukovych's circle, returned to the state budget. This week the attorney General personally supervised the execution of court decisions in Cherkasy on special confiscation of funds. Two hundred million dollars stored in accounts "Ukreximbank" and "Ukragazbank" and they were redirected to goskoncert.
SEE ALSO
Yanukovych called for a war: the examination yielded a surprising finding – the court
We will remind, on January 18 the UN Secretariat gave Kyiv a photocopy of the statement ex-the President Victor Yanukovich on 1 March 2014 with a request to enter the Russian troops on the territory of Ukraine. According to Prosecutor General Yury Lutsenko, Ukrainian all obtained the consequence of the materials recognized by the UN as official documents provided by the Russian Federation.
Yanukovych is accused of treason, of aiding the authorities of the Russian Federation, intentional acts committed for the purpose of modifying the boundaries of the territory and the state border of Ukraine in violation of the order established by the Constitution, waging aggressive war, crimes under part 1 article 111, part 5 article 27, part 3 of article 110, part 2 of article 437 of the Criminal code of Ukraine.
On 6 September, Viktor Yanukovych was informed about the suspicion.
Comments
comments