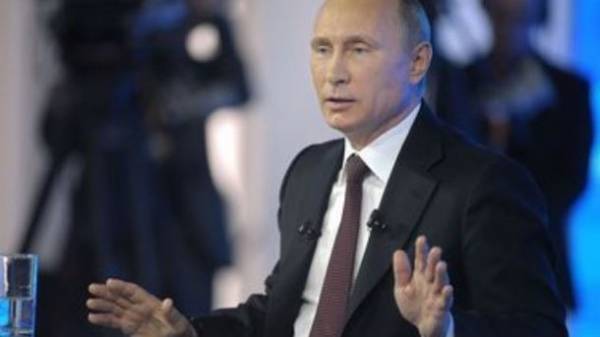 To replace Vladimir Putin as President can only by a person elected by the people, not by decree from the Kremlin. This was stated by the Russian leader, reports "RIA Novosti".
This issue was raised during a meeting of the organizational Committee "Victory", where he personally attended by Putin himself.
Thus, the representative of the Russian organization of disabled war in Afghanistan told the Russian President about numerous claims and the organization of inspections by Senator Franz Klintsevich, who in his letter stated speaker of the state Duma Vyacheslav Volodin as the legal successor of the Russian President.
In response to heard the Russian leader said: "the successor of the President only defines the Russian people, through democratic elections, and no one else".
Wrote the Financial Times, citing an unnamed source familiar with Putin in the Kremlin began a struggle over who will succeed Russian President.
Comments
comments