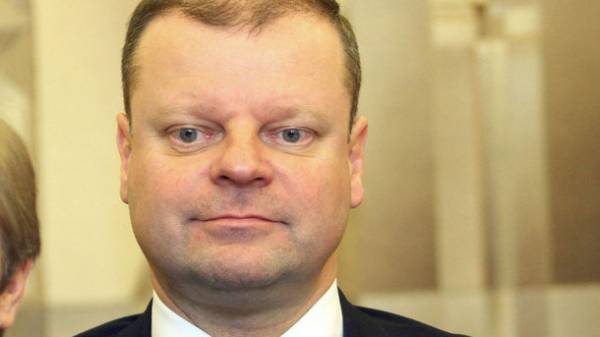 The trade regime of Ukraine with Europe needs to be mitigated. About this said Prime Minister of Lithuania Saulius Squirrels.
"We need to mitigate the trade regime (Europe Ukraine – Ed.) because they are our partners," said Squirrels.
He also welcomed the increased chance of Ukraine to a visa-free regime. "Who benefits more – Europe? Ukraine? I think that's what we need because we need more Ukrainians in Europe, there is no doubt," said Squirrels.
Thus, according to him, the illegal annexation of Crimea will never be recognized. "We will never accept the fact that Crimea is lost. Sometimes, someone out there begins to argue that the Crimea did not return, then you have to accept that this is just another reality. But we never accept and will not accept, because we always believed in international values, " said Squirrels.
We will remind, today the European Parliament approved a visa-free regime for Ukraine. 521 MEP voted for granting bizwise. After the vote in the European Parliament on granting Ukraine visa-free regime is expected to have a decision of the EU Council.
As you know, in the framework of the Association Agreement between Ukraine and the EU regime of free trade. However, duty-free goods quotas, which Ukraine sorely lacking on many commodity positions the annual quotas are exhausted in February-March.
Comments
comments