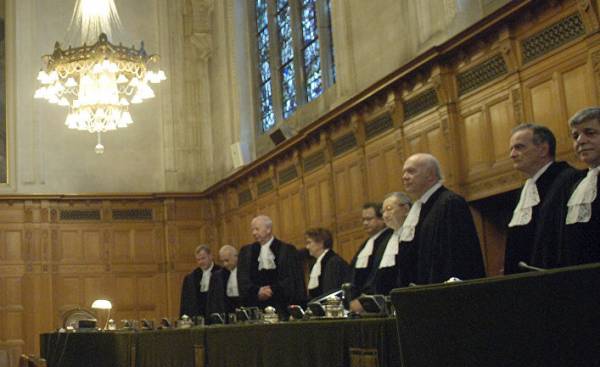 Ukraine handed over to the international court of justice evidence of financing Russia terrorism in the Donbass, said the head of the SBU Basil Gritsak at a briefing in Kiev.
"As you know, Ukraine has initiated a lawsuit in the international court of justice regarding the Russian Federation's support of terrorism in the East of our country. We passed thousands of pages of documents the documentary evidence of the crimes of the Russian Federation in the Donbass and the Crimea", — said Hrytsak.
According to him, provided UN documents testify to the fact that the top leadership of the Russian Federation launched a large-scale purposeful work on destruction of the Ukrainian state
We are talking in particular about the attempts of destruction by means of direct Russian participation in the war in the Donbass, Crimea occupation, inspiring the artificial intelligence of the Russian Federation of socio-political conflicts in Ukraine, aggression and terrorism financing, including the provision of weapons, said the head of the SBU.
Hrytsak said that Russian officials continue to deny these facts, despite the published documents, and the detention of Russian military personnel (Vladimir Starkov, Evgeny Erofeev, Alexander Alexandrov).
Earlier, the Ministry of foreign Affairs of Ukraine issued a statement demanding that Russia immediately stop armed provocations in the Donbass and begin to implement its commitments, laid down in the Minsk agreements.
Comments
comments