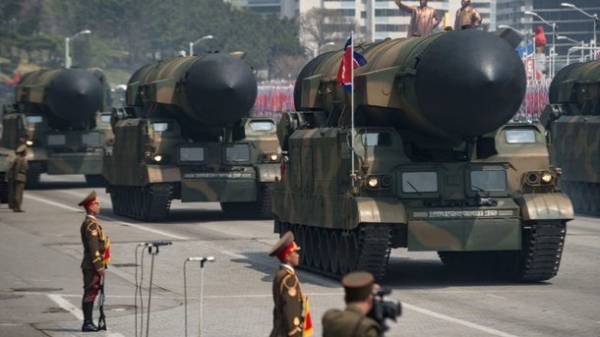 North Korean state media warn US about the "super preemptive strike". About it reports Reuters with reference to the newspaper of the workers ' party of the DPRK "Rodong Sinmun".
In the Central printed organ of the DPRK issued a warning to Americans about a preventive nuclear strike against the United States objects not only close to the Korean Peninsula, but even in the United States.
"In the case of our super pre-emptive strike will be completely and immediately destroyed not only the armed forces of the us imperialists in South Korea and surrounding areas, but also the continental United States. They will turn to ash" – said the publication.
Recall that the DPRK has declared its readiness for nuclear war. So, the North Korean diplomat said that they are ready for confrontation with the Americans.
The General staff of North Korea even said, where are plotted the missile attacks in case of U.S. aggression.
Was even released a videosimulating a nuclear strike on the United States.
Comments
comments