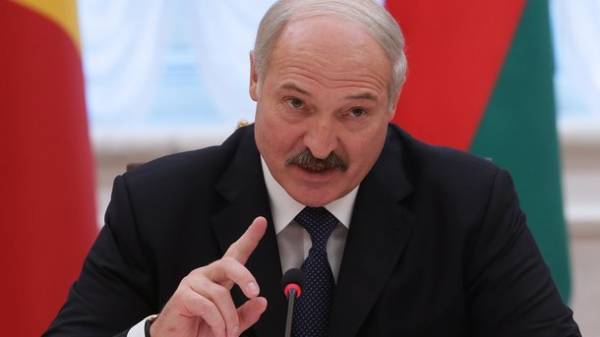 President of Belarus Alexander Lukashenko will visit Ukraine on July 20-21, where he will meet with Ukrainian leader Petro Poroshenko, and is expected to sign a number of documents, the press service of the Belarusian President.
It is noted that the meeting between Lukashenko and Poroshenko will be held in the format of one-on-one and in expanded format.
"The heads of state will discuss the development of political, trade-economic and humanitarian cooperation between Belarus and Ukraine. The focus will be on the current state and prospects of cooperation in the economy, including in such areas as trade, investment, industrial cooperation, a petrochemical complex, energy, agriculture, transportation and logistics industry, the development of interregional dialogue. It is also planned to harmonize the approaches for the further development of cross-border cooperation", – stated in the message.
In addition, one of the main expected topics of discussion will be the resolution of the conflict in the Donbass.
Read also: Lukashenko made a statement on the work of the OSCE mission in Ukraine
Alexander Lukashenko and Petro Poroshenko will discuss the situation in the region, will exchange views on international issues.
Also, the results of the talks between the presidents are expected to sign a series of documents concerning cooperation in economy, science and technology, as well as in the fields of culture and international relations.
As reported, the Belarusian President announced that the Minsk process on the settlement of the situation in Ukraine needs to stay, but to continue more vigorously. In his opinion, the format of the talks should not be changed, but it should "revive".
Comments
comments