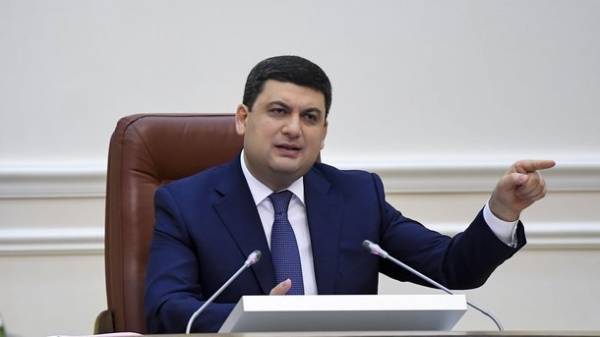 Prime Minister of Ukraine Volodymyr Groysman assured that the situation with bad weather in Ukraine is under control and everything is working. This Groisman said, opening a government meeting.
"In the East of atypical weather conditions – high precipitation of snow. Different levels of snow in the river in Kharkov, Zaporozhye and other areas. I spoke with a number of heads of regional administrations and mayors. The situation is under control. While we understand that the lower temperatures and excessive rains bring trouble for people. Even in the river the decision was made to cease teaching in secondary schools", – said Groisman.
According to the Prime Minister, the authorities organized the work of the necessary services.
"It is important to provide proper conditions of stay in institutions of education and health. So I've been told, the situation is under control and everything is working. I would like to ask relevant Ministers to contact and find out for their offices, what the situation is. If you need some help, it needs to provide. Now do not need help. We have 150 is de-energized settlements. All the brigade power companies are working. In the near future will be restored the power supply in these settlements", – said Groisman.
According to him, now we need to see all weather forecasts in order to understand where we may have problems. "For example, in Kirovohrad region on Friday, there is a decrease in temperature. This means that interventions should be developed for 2-3 days in advance to prevent any negative consequences for the people," – said Groisman.
Recall that in some regions of Ukraine returned to the winter. So, Kharkiv, Zaporizhia, Dnipropetrovsk region and the Crimea snowed.
Comments
comments