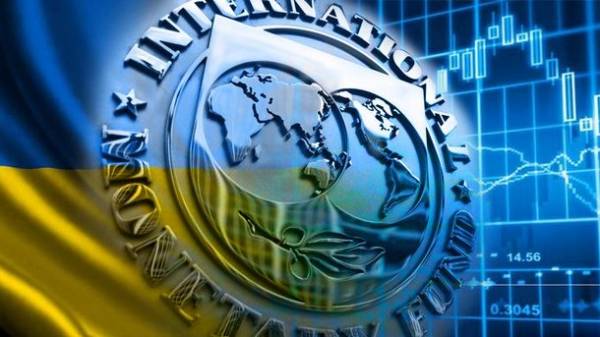 Ukraine is 99% agreed on a pension reform with International monetary Fund mission (IMF), which completed its work in the country last week, and the remaining technical details, the parties will agree in the videoconference. This was reported by Minister of social policy Andrei Reva.
"We are now at the final stage of preparation of the pension reform, I think, one and a half weeks – and the work to be completed. We agreed that final details we will coordinate via videoconference. We are working on a parallel draft law, we do not expect agreement with IMF the final details, 99% of the reforms agreed. Left technical points. We do not expect approval on the results of negotiations with the IMF for transition to the next stage. A lot of time to prepare the final bill is not necessary", – said the Minister.
According to him, the relevant bill may be submitted to the Verkhovna Rada until may 16.
"I think that the Parliament will not delay the consideration of this decision," said Reva.
In addition, the head of the Ministry commented on the statement by the Vice-Prime Minister Paul Rozenko to the head of the IMF mission Ron van Roden, who called the representative of the "terrible Amateur". The reason for the statement is the column for the publication "economichna Pravda" where van Roden said he believes the premature introduction of a funded pension system in Ukraine. He noted that to improve the pension provision of Ukrainian can only be a meaningful pension reform that includes the reduction of inflow of new pensioners and the increase in the number of citizens who pay contributions to the Pension Fund.
"This lender, he has his position, and he voiced it. Accordingly, the government has its own position. There is a debate. the only thing – on the pension reform you need to read the Memorandum (with the IMF – Ed). The Memorandum was dot the I", – stressed the head of the Ministry of social policy.
As reported, the government in the framework of pension reform plans from 1 October to increase the pensions that will be affected, according to preliminary estimates, 5.6 million Ukrainians, and to abolish the taxation of pensions to working pensioners.
The government version of the pension reform provides for raising the retirement age, and offers other tools to build a fair and balanced pension system.
According to a statement from the International monetary Fund following the meeting of the Board of Directors on the Ukraine situation, Ukraine can not to defer the implementation of large-scale pension reform, including raising the effective retirement age.
According to the list of structural beacons eff EFF between the IMF and our country, Ukraine has promised the International monetary Fund to adopt legislation on pension reform until the end of April.
Comments
comments