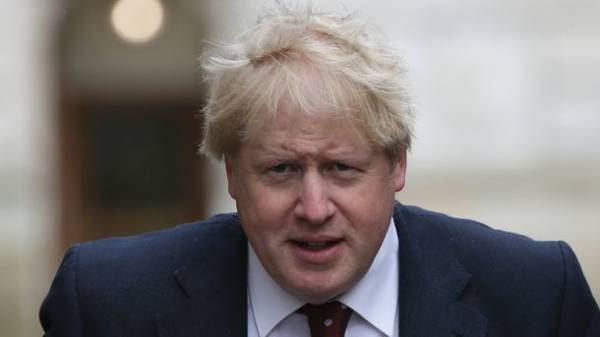 The Russian foreign Ministry believe that the cancellation of the visit of Minister of foreign Affairs of great Britain Boris Johnson to Moscow speaks to a fundamental misunderstanding of London what is happening in Syria.
"Judging by the statements of Johnson, now he's got other priorities, namely the discussions with the partners in the "seven" of the situation in Syria and "Russian support of the Assad regime". There is a fundamental misunderstanding or ignorance of what is happening in Syria, Russia's efforts to resolve the crisis, and the purpose of diplomacy in principle", — is spoken in the comment of Department of information and press.
According to the foreign Ministry, one of the topics of the talks in Moscow was to be the state of Russian-British relations, "essentially cornered the British side in the impasse."
According to the Russian foreign Ministry, all of this only confirms that the UK remains "in the shadow of its strategic partners" and has no real influence on international Affairs.
"We do not consider that the dialogue with London we need more than him", — concluded in the Russian Ministry.
As previously reported, Minister of foreign Affairs of great Britain, Boris Johnson declared that cancels visit to Russia in connection with the development of events in Syria.
The British Minister said that London "regrets that Russia continues to protect Assad's regime even after the attack with chemical weapons against innocent civilians. "We call on Russia to do everything possible to achieve a political solution in Syria and work with the rest of the world community over the fact that the shocking events of last week never happens again," he said.
We will remind, early in the morning on 7 April the US released the 59 cruise missiles "Tomahawk" on Board Navy ships based in the Mediterranean sea, at the military airfield "Sirat" in Central Syria, which, according to the U.S. flew planes who committed chemical attack in Idlib province on April 4. The US President Donald trump called the missile strike in retaliation for the chemical attack.
US Ambassador to the UN, Nikki Haley said that the attack on airbase in Syria is "fully justified" step. Washington threatened new strikes against military targets of Assad in Syria, if necessary.
Comments
comments