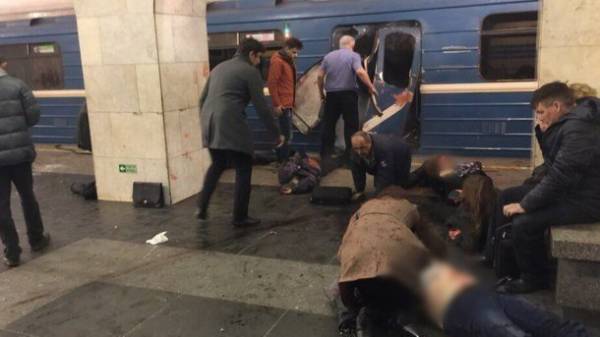 Political analyst Volodymyr Fesenko believes that the terrorist attack in the St. Petersburg subway might be involved in Islamic terrorism, who takes revenge on Russia for military campaign in Syria. This opinion he expressed in comments to the edition "GORDON".
First, he suggested that for the attack in St. Petersburg can stand the Russian special services.
"I do not exclude that behind this terrorist attack are Russian special services. At least because they have such a reputation. We remember about the blasts in Moscow, which effectively are then used in the election campaign of Putin and to justify the war in Chechnya," – said Fesenko.
See also: Berezovets: "Before the first election of Putin were also attacks"
However, according to him, the main reason for the explosion in St. Petersburg's metro may be the revenge of the Islamists Russia over the war in Syria.
"Assuming that it was an operation of Russian secret services to distract attention of Russians from the protests and to raise the tide of patriotism, this situation will immediately be caught and used for propaganda purposes. But judging by the reaction of Putin and the media, this version is not yet confirmed. Similarly, it is not confirmed our fears that all can put the blame on Ukraine. It seems that the Kremlin is not up to the propaganda, as there is a real problem. I think the conflict with Islamic terrorism. It is an echo of the war in Syria. I think everything is very simple: behind this terrorist attack are Islamic terrorist organizations. This is confirmed," – said Fesenko.
As reported April 3 in the subway in Saint Petersburg on the stretch between metro stations "Sennaya square" and "Institute of Technology" explosion. Another explosive device was discovered and defused at the station "Ploschad Vosstaniya".
According to the latest data, as a result of the terrorist attack in the subway of Saint-Petersburg , 14 people were killed, and the total number of victims is 51 people.
Comments
comments