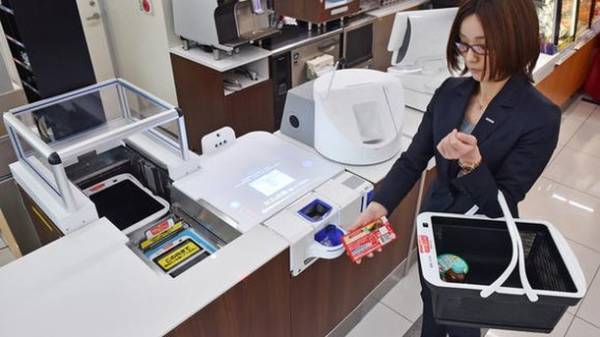 The government of Japan have agreed to cooperate with the five largest operators of supermarket chains (Seven & I Holdings, Lawson, Ministop, FamilyMart and Uny Holdings East Japan Railway) on the joint development of the system of automatic stores by 2025. About it reports RBC with reference to the publication Nikkei Asian Review.
It is noted that the new system will allow not to break the bar code of each item separately, and to read information products in the basket of the buyer at the same time with the help of special chips. The introduction of such a system 50 thousands of stores across the country could cost $ 46 million.
It is emphasized that the chips will contain information about the date and place of manufacture of the product, and the date of the expiry date. Information can be viewed remotely, which will enable manufacturers to check the production status to adjust sales plans and production. Also information will be available to buyers. The cost of one chip will cost 10 yen (0.09 USD).
Note that the Ministry of economy, trade and industry of Japan decided to provide support to manufacturers for mass production of such chips. The very introduction of auto stores is due to the lack of sellers in Japan.
We will remind, in the summer of 2016, the Japanese NEC Corporation tested services of contactless payments with the help of face recognition technology to identify consumers.
Comments
comments