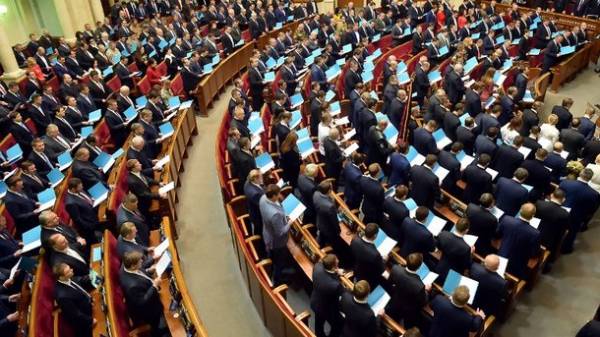 The Verkhovna Rada of Ukraine has cancelled the registration of foreign investment, simplified the procedure of issuing permits for the employment of foreigners, and also simplified the issuance of certificates for temporary residence in Ukraine.
For the relevant draft law (No. 4541) in the second certificates for temporary residence in Ukraine reading at a meeting of the Ukrainian Parliament on Tuesday voted 239 people's deputies.
The law, in particular, cancels the registration of foreign investments, replacing its formal notification for conducting state statistics.
It also regulates by law the basic aspects of the permit to use labour of foreigners and persons without citizenship.
It is expected that these changes will simplify the involvement of foreign managers and foreign skilled workersthat is needed in the early stages of development of subsidiaries in Ukraine.
In addition, the new law amends the regulation of the procedures for the issuance of certificates for temporary residence in Ukraine. These changes will provide the right to obtain a residence permit in Ukraine by foreign investors, who have substantial involvement in the Ukrainian enterprises, but not employed in it.
The parliamentarians expect that this will allow such investors to hold in Ukraine a sufficient amount of time to monitor the activities of enterprises.
As noted by one of the authors of the bill, MP from the faction "Samopomich" Serhiy Kiral, the discussion of the initiative before the vote, this bill in fact deals exclusively with the four categories of highly paid IT specialists – graduates of 110 the best universities in the world, and also representatives of creative professions. According to him, today in Ukraine are 9 thousand of such foreign employees.
Thus the people's Deputy Viktor Pynzenyk (fraction "Block of Petro Poroshenko") drew attention to the fact that according to the current legislation, have made investments and working in Ukraine, a foreigner each year is required to obtain a work permit in the country.
"The law stipulates that permission will be given for 3 years. But that would not be allowed to work in Ukraine low-skilled workers, the law establishes a minimum wage тре6ования," said Pynzenyk.
He also stressed that the law does not make a breakthrough in the country's investment climate, however, it can be regarded as a small step on the way to creating a favourable climate for foreign investment in Ukraine.
As reported today, may 23, the Verkhovna Rada endorsed a bill on quotas of Ukrainian language, binding to increase its share on the Ukrainian TV channels to 75%.
Comments
comments