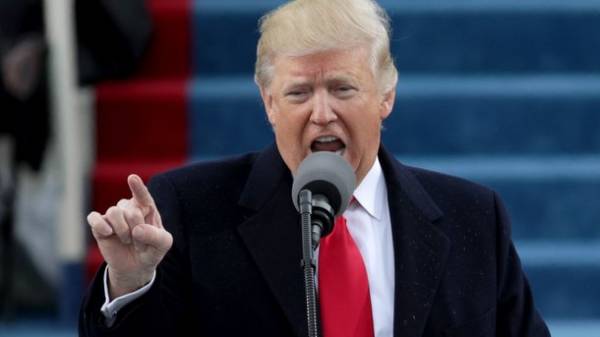 The US President Donald trump said that his attitude regarding Syria and President Bashar al-Assad has changed "very much" after it was done a chemical attack in Idlib province. It is reported by The New York Times, reports "Ukrainian truth".
According to the publication, trump refused to give any details on potential action over a chemical attack.
But he said the death of innocent children and babies who suffocated from poisonous gas in the area controlled by the rebels of Syria, forced him to reconsider the approach towards Syria.
"My attitude toward Syria and Assad has changed very much," said trump.
"It crossed a lot of lines for me," said trump at a press conference, citing "red lines" of his predecessor, former President Barack Obama.
Earlier it was reported that the US President Donald trump called chemical in Syria "a terrible insult to humanity".
We will remind, according to the latest data, the number of deaths in a gas attack in the Syrian province of Idlib has increased to 72 people, among them 20 children.
Comments
comments