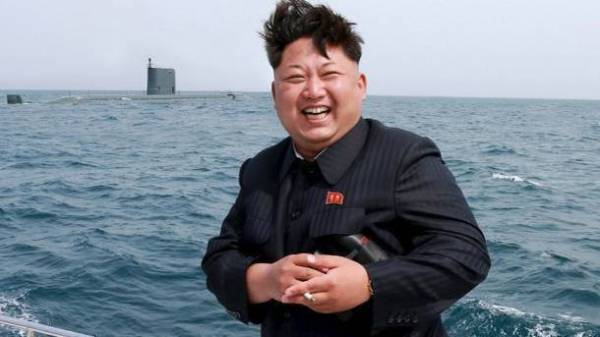 The US President Donald trump called the leader of the DPRK Kim Jong-UN "a clever guy", as he at a young age managed to take power into their own hands and not let it go. He said this in an interview with broadcaster CBS.
The American leader surprised by the skill of the North Korean leader at such a young age.
"He was able to take power into their own hands at a very young age. I am sure that many people wanted to take away this power, whether it be his uncle or someone else. But he could not hold her. So, of course, it is quite a clever guy," said trump.
However, he stressed that "we cannot allow a situation (DPRK) to develop the way it has been developing for years".
As recently stated by Donald trump, a possible serious conflict with North Korea over its nuclear programs, but he prefers a diplomatic solution to the situation.
In turn, the DPRK authorities stated that will never stop its nuclear testing, the while will continue, they claim, "acts of aggression" of the United States.
Comments
comments