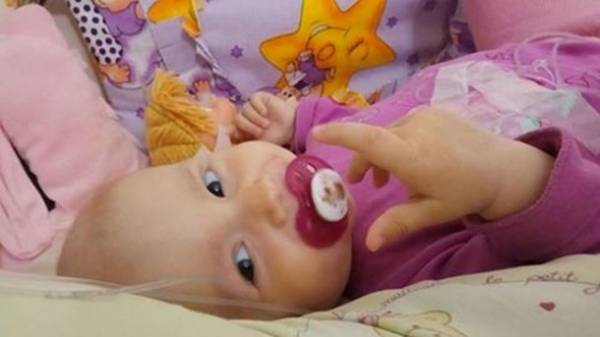 One-year-old Katya completed three cycles of chemotherapy, is now the girl's parents prepare to four cycles. After remission, the child needs to do a bone marrow transplant in Spain. To start the donor search, it is necessary to collect 22 thousand euros. As for the operation itself will take another 185,3 thousand euros. Katya's parents have no such means.
"The daily cost of manufacturing platelet concentrate , purchase of maintenance medications and concomitant medication costs to parents in the tens and hundreds of thousands of…Any of your help is valuable to us, it step by step helps to bring Katusha to recovery! We really need your help! Help save the life of the baby" – appeals to the Ukrainians volunteer Ales Riznyk.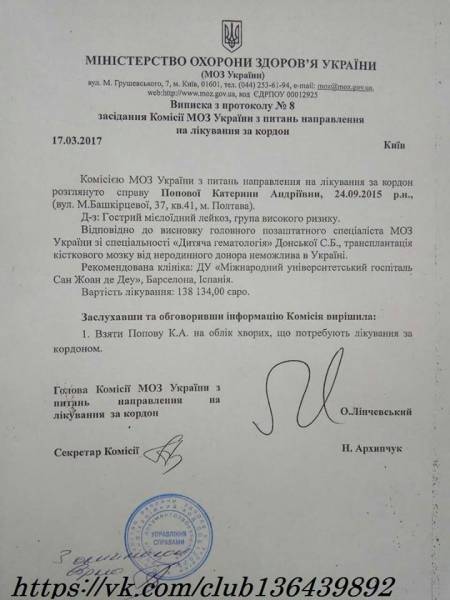 Photo: facebook.com/groups/1839251566317469
The girl was diagnosed with "Acute myeloid megacaryoblastic leukemia Type M7". This girl is small and at the same time a great happiness for parents, writes Ales. "Smiling, Sunny and cheerful child", – the volunteer tells. The required amount must be collected before the end of may.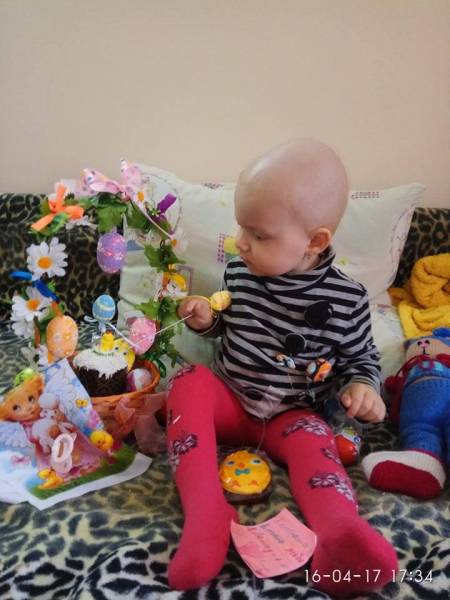 Photo: facebook.com/groups/1839251566317469
"Katya yesterday morning ended with the introduction of chemistry. Today we have turned off the flushing and Kate ran happily to the door to go outside to walk. While walking did not come out. Waiting for tomorrow's analysis. The indicators have already started to fall, will fall again to zeros, so we need to take care of oneself from contacts with the outside world, although the doctor always tells us that the walk was possible and necessary," says the girl, her mother Natalia Popova.
Room cards parents:
Privat 4731 2171 1275 0847 Popova, Natalia Pavlovna (mother)
Oschadbank 9093 5167 4999 9250 Popov Andrey (father)
Comments
comments