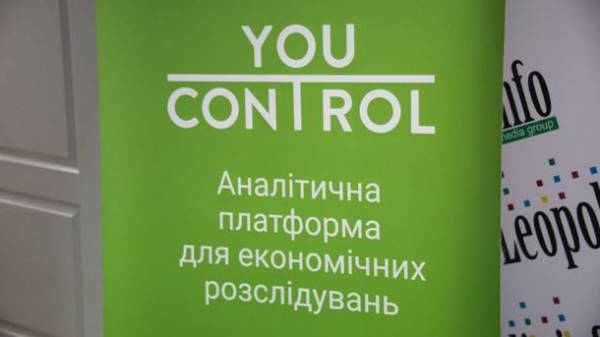 After searches by the security Service of Ukraine (SBU) office YouControl, and apartments management company suspicion filed and was not. About it reports a press-service of YouControl.
"We have become hostages of the situation related to the audit of our company for compliance with the current legislation in the sphere of circulation and use of information, not limited access to it. Currently an investigation is ongoing in the framework of the open criminal proceedings. The employees of our company, which witnesses are involved in criminal proceedings, was obliged by law not to disclose information pre-trial investigation. To date, however, the suspicion in Commission of crime none of the officials of the enterprise is not shown, is checked", – reported the company.
The company said that he tries not to give law enforcement "information or other reasons for the insinuations", but continues his work.
We will remind, earlier in SBU reported about the exposure of structures at the illegal gathering and selling informationthat has limited access and is owned by the state. The criminal proceedings are opened.
"Militiamen established that the dealers using special software, illegal interfere in the work of automated systems and computer networks of the state structures. The specialists of the security Service of Ukraine recorded up by hackers information, in particular with systems and networks of the Ministry of justice, fiscal service and the State judicial administration of Ukraine. Merchants sold customers access to illegally-established base, giving it, as gathered from open sources", – reported in SBU.
In YouControl previously stated that the accusations of the SBU is not true.
As you know, YouControl is an online service that automatically generates a file on each company of Ukraine, using information from public registers.
Comments
comments