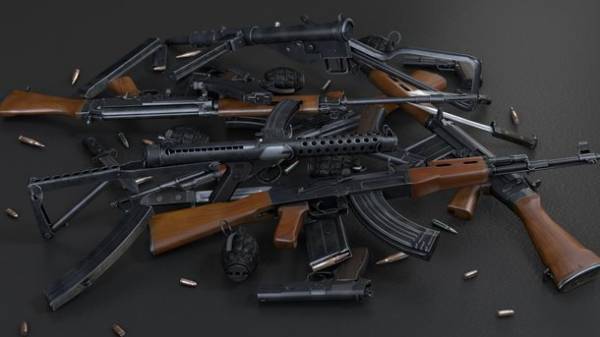 The Federal security service (FSB) of Russia declared about closing the large channel of delivery of weapons from countries of the European Union and Ukraine on the territory of the Russian Federation.
"The Federal security service of the Russian Federation jointly with the Russian interior Ministry stopped the illegal activities of a cross-regional group involved in the organization of supply of weapons from EU countries and Ukraine in the Russian Federation", – govorica in the press service of the Russian Ministry.
In particular, the FSB indicates that the seized 18 guns ("max", "RAP", "MG-43", "RGGK"); 43 of the machine ("AKSU", "AKM", "AK-74", "AK-47", "MP-43"); 29 of submachine guns ("PCA", "MP-40", "PPD", "MP-5", "Cedar", "knight", "Thompson"); 45 carbines, rifles and shotguns; 97 pistols and revolvers ("Revolver, "TT", "PM", "P-38", "Beretta", "revolver", "Korovin", "Walter", "Luger", "Margolin"); aircraft gun of world war II; more than 180 major parts for firearms; over 16,000 ammunition of various calibers; 15 fragmentation hand grenades; more than 21 kilograms of explosives; drugs of plant origin; fake permission slips for the purchase of firearms and ammunition. T
also it is reported that in 24 constituent entities of the Russian Federation in respect of 54 previously identified and documented members of the specified group carried out the necessary investigations.
Comments
comments