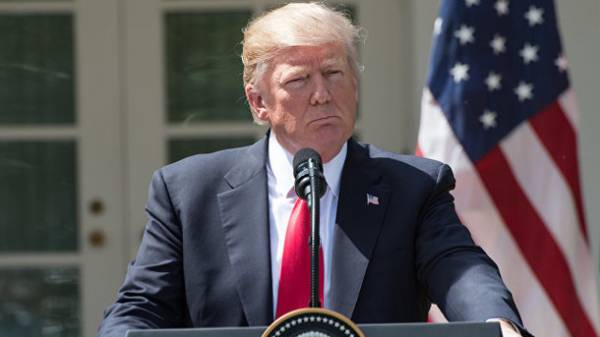 The President of the United States Donald trump congratulated the Americans on Easter and warned people that terrorism is the main threat to religion. This is stated in the statement of the American leader, posted on the White house website.
He noted that terrorism is a threat to believers.
"From the very beginning America was a place where cherished freedom of religion. This promise, which saw the first settlers on our extensive continent, and that's a promise that our brave soldiers defended for all of our citizens. Unfortunately, many people around the world do not enjoy this freedom, and one of the most serious threats to religious freedom remains a terror threat," said trump.
In this context, he recalled the recent terrorist attack in Egypt, where near the Church bombings, right in the palm Sunday, which killed more than 100 people.
"We condemn this barbaric attack. We mourn those who have lost loved ones. And we pray for strength and wisdom to good people of all faiths – Christian, Muslim, Jewish and Hindu – were free to serve God," – said the President of the United States.
He also added that the us government fights for its citizens.
Comments
comments