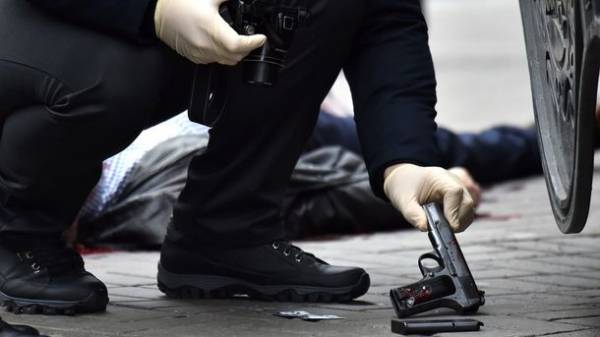 In the center of Kiev today shot and killed ex-Deputy of the state Duma of Russia Denis Boronenkov. During the shooting, bodyguard, politician and the killer was wounded – both are in the hospital. The head of the Center for applied political studies "Penta" Volodymyr Fesenko believes the likelihood of involvement in the murder Boronenkov Russian secret services is extremely high. According to the analyst, who escaped from Russia politician, was a key witness in the case of treason, Viktor Yanukovych.
"The final answer can be given only to law enforcement agencies. Now we can only speculate. The most logical explanation – removed one of the key witnesses in the case of high treason Yanukovych. It was known that after his escape from Russia, he testified to the Prosecutor's office just in case Yanukovych. Voronenkov was to act as a witness at the trial, which soon was to begin. Removed a witness who would give testimony unfavorable to Russia" – suggests Vladimir Fesenko.
The analyst also does not exclude that one of the motives for the murder could be a revenge of Russian political leadership. "I already spoke with some Russian colleagues. They say that Voronenkov for the last three months gave a lot of interviews with sharp criticism of the Russian leadership," – says political expert.
Recall, from 2011 to 2016 Denis Voronenkov was a state Duma Deputy, member of fraction of the Communist party. Last year, he along with his wife, famous Opera singer Maria Maksakova emigrated to Ukraine. In Russia, the policy was declared wanted and was accused of corruption.
President Petro Poroshenko called the killing of Boronenkov act of state terrorism by Russia. The police of Kiev opened criminal proceedings under article "premeditated murder".
The Prosecutor General of Ukraine Yuriy Lutsenko has said that injured during the murder Boronenkov killer, is on the verge of life and death, and the guard policy is alive and cooperating with the investigation.
Comments
comments