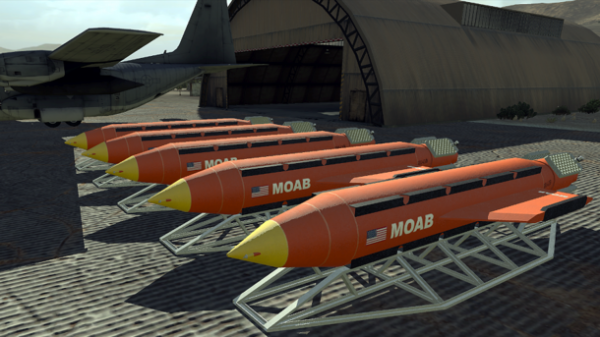 The use of American military in Afghanistan, heavy-duty bombs should not be interpreted as a signal of some other country, reports on Friday the Agency associated press (AP), citing a source in the Pentagon.
"The representative office said that the use of these weapons is not a signal for some other countries, including North Korea," the Agency said.
According to the AA, the task of the military was to strike at terrorists from the Islamic state group and to demonstrate to them that the USA seriously intend to overcome them.
As reported, Thursday's US used in Afghanistan, heavy duty non-nuclear bomb GBU-34/B Massive Ordnance Air Blast. The target of the attack was the destruction of tunnels and caves used by terrorists to secretly move.
Comments
comments