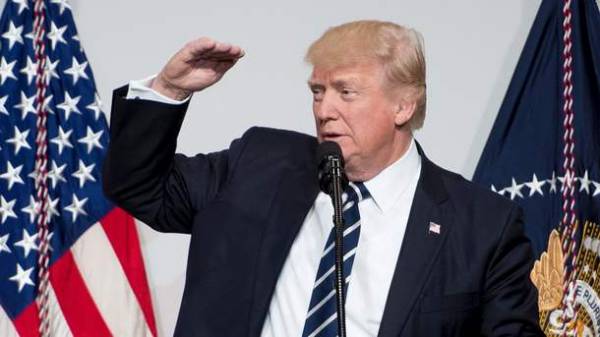 In the administration of the President of the United States Donald trump has studied the different solutions to the North Korean problem, but have abandoned the most radical of them, informs on Friday Agency associated press (AP), citing unnamed us officials.
According to them, advisors D. trump discussed a wide range of ideas, including those involving the use of armed force to achieve Pyongyang's refusal from nuclear weapons. The administration has studied and ideas for the overthrow of the ruling North Korean regime. As was discussed, the option of, in particular, recognition of North Korea a nuclear power.
In the end, according to the AP, the administration stopped at the line, which provides for "maximum pressure and involvement (the United States in the process of solving the problem of the DPRK – Ed.)".
Thus, according to the Agency, the White house apparently decided, as a whole, not to deviate from the policies of the previous us administration.
"Officials said that the purpose of US actions is the denuclearization of the DPRK. Speech can not go about the conclusion of an agreement on arms control or the reduction of the nuclear Arsenal of the DPRK, as in this case, the United States would be forced to recognize this country a nuclear power," emphasizes the AP.
The report said that in Washington I think it is important "to increase pressure on Pyongyang with the support of China, the main trading and military partner of North Korea".
Comments
comments