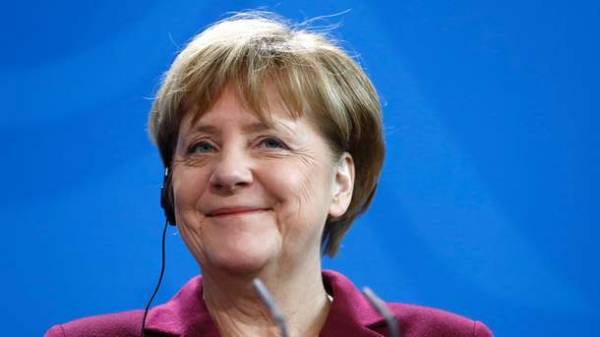 Berlin pleased with the result of the presidential election first round in France. Wrote about this in Twitter a press-the Secretary of German Chancellor Angela Merkel, Steffen Seibert.
He noted that the macron is committed to the course a strong European Union.
"Well, that was successful as Emmanuel macron from its course relatively strong European Union and a socially oriented market economy" – written on behalf of the head of the German government Seibert and wished "all the best for the next two weeks."
Gut, dass @EmmanuelMacron mit seinem Kurs für eine starke EU + soziale Marktwirtschaft Erfolg hatte. Alles Gute für die nächsten 2 Wochen.
— Steffen Seibert (@RegSprecher) 23 APR 2017
Also congratulated Him on the victory in the first round and the foreign Minister of Germany Sigmar Gabriel.
He expressed the hope that the sole Pro-European candidate in the presidential race in France, the same will become President. This is stated in the message of the German foreign Ministry on Twitter.
We will remind, yesterday, on April 23, France took place the first round of presidential elections in which he won a landslide victory Emmanuel macron. According to the French interior Ministry, the Makron is gaining 23.75% of the votes, and Le Pen − 21,53%.
After that, the candidate in presidents of France from the Republicans Francois Fillon called for a second round of elections to vote for the Macron.
Comments
comments