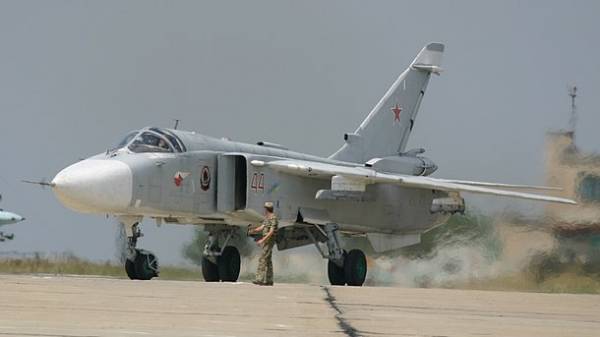 The armed forces of Syria received from Russia ten modernized su-24M2. It is reported by the website Arabian Aerospace, transfers "Ukrainian truth".
Syria received 20 su-24 bombers in the 1990-ies, and later two reconnaissance aircraft su-24MK and su-24MR. The aircraft are part of the 819-third of the Syrian squadron, which is housed at the airbase of the town of Tias, in the province of HOMS.
The contract for the modernization of the bombers was signed in 2009. The contract also stipulates the training of Syrian pilots and maintenance personnel.
According to the newspaper, key updates include a new weapons control system that allow the use of a wider range of weapons, including modern high-precision missiles, a new navigation and targeting and the global navigation satellite system (GLONASS).
It is noted that more than half of the 21 modernized su-24 returned to Syria, although, according to unconfirmed information, up to 10 planes had been returned because of international embargoes against Syria.
Satellite photos showed that from five to eight aircraft in Syrian camo are parked at the airport in the Russian town of Rzhev, where he carried out the repair and modernisation.
It is unknown whether the planes that went through the upgrade, or a new batch of bombers, which must deliver to Syria.
We will remind, in November 2015 is the Russian su-24 was shot down a Turkish fighter jet in Syrian-Turkish border.
Comments
comments