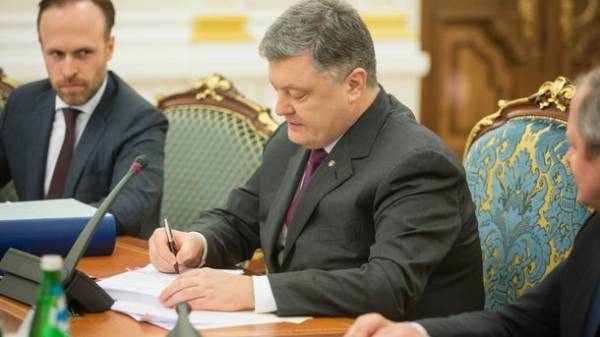 The President of Ukraine Petro Poroshenko has signed the law on introduction of medium-term budget planning, according to the press service of the Verkhovna Rada of Ukraine.
The law on amendments to the section VI "Final and transitional provisions" of the Budget Code of Ukraine (the introduction of a medium term budget planning) was initiated by the Cabinet of Ministers of Ukraine adopted by the Verkhovna Rada on March 23, 2017, directed to the President on 31 March and signed by him on April 14.
The law provides a one-time postponement of filing by the Ministry of Finance guidelines for budget policy from 1 April until 1 June. The law will in 2017 go to the medium-term budget planning (to make budgets and forecasts for the following 3 years).
Comments
comments