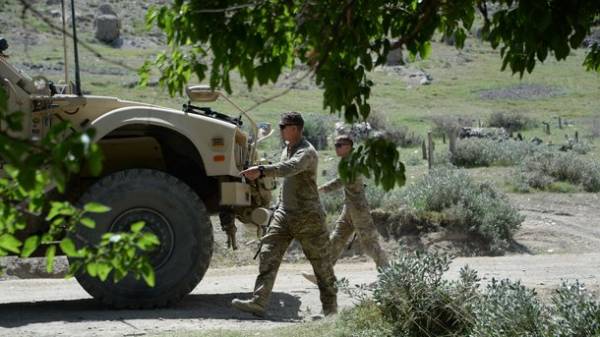 At least 11 civilians were killed when their van was blown up by a roadside bomb in Helmand province in southern Afghanistan, reports Agence France Presse with reference to local authorities.
The victims were traveling from a distant County Nawa to the provincial capital city Lashkar Gah.
"The explosion was of great strength, and all who were in the van were killed," — said the representative of the authorities Omar Gwac.
According to him, the authorities are trying to determine whether the dead included women and children.
The head of police in Helmand blamed the explosion on radical grouping "the Taliban", noting that the mine was planted on the road, which is often used by the military. They, according to him, was the target of militants.
Earlier it was reported that in Afghanistan from explosions in Eastern Paktia province killed at least ten people.
Comments
comments