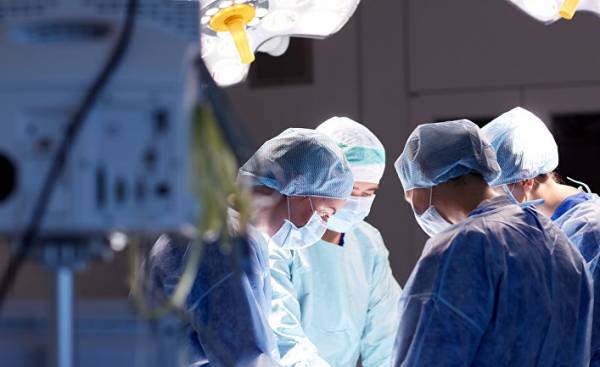 In 1975, Nasr Yousef left Syria to study in the Soviet Union. He married a Russian and had two sons: Amjad Arshan and Nadeem. Nasr Yusef returned with his wife and two sons in their country, but in 1989 decided to return to permanent residence in Moscow. Every year twice (until 2010) brothers Amjad Arshan and Nadeem Yousef traveled to their homeland Syria.
Amjad Arshan was born in Moscow in 1981, his father was a Syrian, his mother — Russian. His childhood he spent constantly moving between Russia and Syria. When the situation was determined and his family remained in the Russian capital, Amjad Arshan enrolled in a Saudi school, from which he graduated and entered the University of Sechenov, choosing his specialization in plastic surgery.
It took quite some time, and this doctor founded the largest clinic in the center of Moscow, giving it the name of "Damas" (Damascus), which employs two Russian women-doctors, nurses and administrative staff. "We deal in all kinds of plastic surgery and performed the operation some celebrities using the most modern means. Now our clinic has a Department for resolving the problems with obesity", said Amjad Arshan in an interview to "al Arabi al Jadid".
Amjad Arshan tells us why he chose the specialty "plastic surgery": "I since the childhood dreamed of becoming a doctor, but was not ready to see human suffering every day. Found out later that cosmetic surgery is the only specialty where it's not."
To achieve your dreams was not easy. Plastic surgery as a separate specialty was not in Russia until 2012. For this reason, Amjad Arshan has got specialization in the field of oral and maxillofacial surgery and then moved to the plastic surgery after the emergence of this specialization. After graduating from the University Amjad Arshan passed several training courses, having more than ten degrees in the narrow specialization in plastic surgery. Amjad Arshan does not speak Russian perfectly, however, he has no difficulty in communicating with Russian visitors to his clinic, and confirms that the Arabic roots do not affect his work.
Last Wednesday the work of Amjad earned him an award at the international prize in beauty and health "grace" in the category "best plastic surgeon in blepharoplasty." This award is held since 2004 and the award received it is considered one of the most prestigious in the field of health and beauty. Awarded to surgeons working in different fields of plastic surgery in Russia and brands in the field of beauty and health. The award also aims to acquaint consumers with the latest developments and encourage them to use the latest technologies in this field.
Currently Amjad Arshan is seeking to register a patent for an invention entitled "eye of Cleopatra" because he was the first who used it in plastic surgery in Russia.
As for his younger brother Nadeem, who was born in Moscow in 1985, from a very early age, he chose another direction. Nadeem received his education at the same University, but in the specialty "cardiovascular surgery". At first the Russian patients was discouraged by its Arab name, but after the spread of positive evaluations of his work on medical sites on the Internet, more questions arose.
In an interview with "al-Arabi al-Jadid" Nadim says: "my specialty was General surgery, then heart surgery. Currently I work in the scientific center of surgery Petrovsky, a leading center in Russia."
Prior to joining the center Petrovsky Nadeem worked in several hospitals in Moscow and studied at clinics in several countries of the Persian Gulf.
Despite the tragedy that Syria is experiencing the last several years, success stories of Syrians abroad do exist. They seem to be a beacon of light in a dark tunnel, and we hope that the situation will allow Syrians to return home someday to use my experience in their homeland.
In the future, the brothers gathered together to return to Syria to work there in their field. But events in Syria in recent years, not allowed to do it. They continue to hope that the Syrian tragedy will end, and along with those who were forced to leave the country, they can return and apply their knowledge for the benefit of his people.
In an interview to "al Arabi al Jadid" father of Amjad and Nadeem, Nasr Yousef said that he feels a sense of pride in their sons who have achieved success in Russia. Of course, the Arab names of his sons caused them some problems early in their career, but their exceptional ability in the science and profession were able to turn the names of the negative factor into a factor of glory. Nasr, who also studied in Russia during the Soviet Union, adds: "today, Amjad Arshan is one of the most renowned plastic surgeons, and Nadim is the only doctor of foreign origin which operates in the Central scientific research Institute of practical surgery. B. V. Petrovsky. I am proud that my sons have achieved success in Russia, while preserving their Arab identity. They have not disappointed me, and I'm sure it's not the end of their achievements."
Experts on migration explain such a limited number of similar stories to several factors. Among them, the complex procedures of obtaining residence permits and citizenship, as citizenship of the Russian legislation obliges to renounce citizenship of the country of origin, and this fact is rejected by many migrants.
Moreover, Russia does not have a suitable infrastructure for migrants, especially since most Russians do not speak English, and in public places are no pointers in the language of international communication.
The lack of Arab desire to emigrate to Russia is the low level of wages for unskilled labour, followed by the conditions of tough competition with millions of migrants from former Soviet republics in Central Asia. Get here the latest wages in the amount of 500-700 dollars a month, which is much lower than in EU countries such as Germany, France and Italy.
Thus, the Arab community in Moscow is practically confined to Arab students, and those who still live or have returned after graduation. Basically, it is the representatives of Syria and Palestine who are working and have Russian wives. And, of course, a certain part are children from mixed families, such as Amjad Arshan and Nadeem.
Nasr Yousef calls on Arab and Syrian youth who were forced to migrate to use the opportunities that they had in exile. This is an opportunity to learn, which is essential for the individual and for any native Arabic identity.
Comments
comments