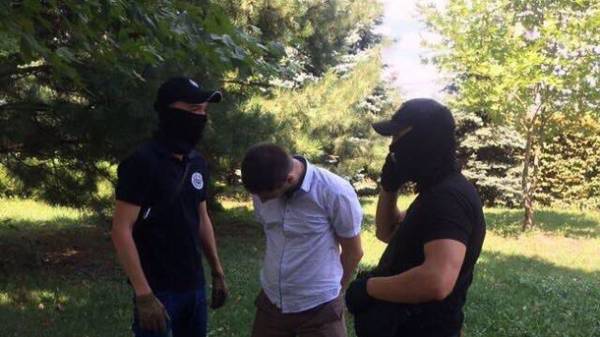 Militiamen detained the public Prosecutor on receiving a bribe in 5 thousand dollars. About this Facebook said the Prosecutor General Yuri Lutsenko said.
"Geninspektora of the Prosecutor General of Ukraine together with the "K" of security Service of Ukraine detained the next, the 15th this year, a suspect in corruption Prosecutor getting 5 thousand dollars", – he wrote.
According to him, the suspect demanded the same amount from the accused in the case of the Ministry of internal Affairs.

SEE ALSO
Lutsenko said, the rise in the salaries of prosecutors
Earlier it was reported that Yury Lutsenko reprimanded the heads of local prosecution offices for poor quality work and poor procedural guidance in cases which are investigated by the police.
Comments
comments