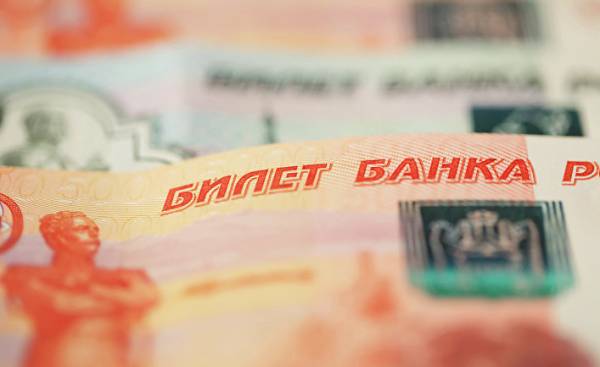 A powerful Russian crime syndicate, which is accused of laundering hundreds of millions of dollars in different countries of the world, apparently, transported big money via 30 accounts in canadian banks.
The authors of the journalistic investigation by CBC News a few months tracking down people and companies associated with these accounts, and found that shipped to Canada two million dollars were distributed among more recipients, starting with the Manager of Boxing in Montreal and to a construction company in calgary.
Many of them expressed surprise at the fact that CBC provided the documents reveal a scheme to launder the money.
In addition, several canadian listed companies also moved 17.6 million dollars from canadian to foreign accounts, which is the ratio of the aforementioned crime syndicate. This is evidenced by the documents, pointing to hundreds of money transfers from Canada and that were made in the period from 2008 to 2013.
The fact that the money came from a sophisticated Russian schemes of tax fraud was in Canada, and that this is confirmed by numerous documents, became a sensation, says the lawyer from Toronto Lincoln Keilor (Lincoln Caylor), specializing in complex fraud cases and have studied these documents.
"Very few people can think that Canada is a safe haven for money obtained by criminal means", — he said.

"We found a pipe"
Their investigation CBC News began after he received thousands of pages of documents collected in living in Britain, a businessman and head of Hermitage investment Fund bill Browder (Bill Browder), who many consider one of the most successful foreign investors in Russia.
Browder said that in 2007 his company stole the organized crime syndicate led by underworld boss Russian Dmitry Kluyev.
Then the stolen companies were used to commit one of the most scandalous financial crimes in modern Russian history, which developed a fraudulent scheme to refund tax payments in the amount of 227 million dollars, and then divided the money and quickly brought them from Russia to other jurisdictions.
The investigation on the alleged money laundering conducted in several countries, and against the Klyuev American government imposed sanctions. It was included in a list of dozens of Russians named in the American law that forbids them entry into the United States and the storage of their assets.
This law, enacted in 2012, is usually called the Magnitsky act, named for Russian lawyer Sergei Magnitsky, whom Browder had hired to investigate tax fraud. In 2009, Magnitsky was beaten to death in a Russian prison. But he was arrested by those same officials whom he had accused of committing a crime.
Last month a similar law was passed in Britain. In Canada, the foreign Affairs Committee of the house of Commons recently recommended that the country do the same.
Browder with his team all last year sought the adoption of this law, and closely tracks the movement of money around the world.
Such actions are complicated by the fact that money-laundering criminals move funds several times, mixing them with money in other Bank accounts, sometimes derived from other crimes. The result is a complex web to untangle which investigators very difficult.
Transfer funds through Canada is not much trouble, unlike other jurisdictions, says a forensic accountant from Toronto Jonathan Cooperman (Cooperman Jonathan), got the opportunity to see the documents.
"It's not the Cayman Islands, not Belize and Switzerland. People think that Canada is quite a safe and prosperous country," he says.
Collected by Browder documents show that a large amount of money passed through those accounts, through which, in his opinion, laundered tax refund Hermitage. In this regard, he believes that groped for something more than the washed 227 million.
"We found not just laundered the proceeds of one crime, we found the whole pipe," says Browder.
Where the money was going
The documents reviewed journalists CBC News, collected mainly from the testimonies of witnesses in cases of money laundering in other countries. They point to the fact that some are registered in Canada, the company transported millions in one Lithuanian Bank, which Browder considers it part of the cash pipeline, and which have now been closed.
Company in new Brunswick
— $ 16.3 million in the framework of the 69 operations for the period from 2008 to 2010
The largest amount followed by the canadian sent from Canada a company registered in new Brunswick, which has a Bank account in Estonia and Director from South Africa. CBC News was not able to find evidence that the company engaged in any business. Its documentation indicates that it is in the process of disbanding.
Kuperman says that such a complex corporate structure can be a classic money-laundering scheme money.
"Canada bears its share of responsibility for the fact that she is not quite transparent system of corporate ownership, he said. — There are corporations, the real owners of whom we know nothing, and pass through them this money."
It is abundantly clear that substantial sums were transferred and in Canada.
Some people contacted journalists SVS, he told me that he received the money in payment of goods or services. At least one of them said that not his habit to ask clients where they get the money to pay him.
Some do not want to tell what they got paid.
According to Calor, it is possible that some recipients of the money had no idea that they unwittingly help to launder funds.
"Maybe some of them just fooled you in the process of money laundering. Maybe some of them knew about this scheme and was familiar with her accomplices laundered the proceeds of crime".
Two ways to Canada
The documents show that the money came to Canada in two ways.
More than 300 thousand dollars was transferred here almost directly from Russia through two Bank accounts in Cyprus, which is owned by Dmitry Klyuev. Money received four canadian companies.
A much bigger sum — about $ 1.6 million — came to Canada more complex through the now functioning of the Lithuanian Bank UKIO.
These funds were transferred to accounts of two dozen canadian citizens and companies in the major banks such as Royal Bank, CIBC and TD Bank.
Journalists CBC News contacted some people and companies received the largest amount of money or participated in several operations.
Arum Construction

In 2011, he received from Cyprus 144 371 dollar

In 2011 transferred to Lithuania 146 $ 660
This company is registered in Alberta, but she also has an official address in Moscow. The documents show that Construction Arum received the money two months after its creation. Two years have passed, and it was closed. Been registered with this company, a lawyer from calgary said that he did it at the direction of its Cypriot client, whose name he did not call.
Hercules Tire International
In 2011, he received from Cyprus, 87 883 dollar
The company exports tyres working in Kitchener, Ontario, has been supplying worldwide. The money she received four transfers. Her new owner is the American company that purchased Hercules Tire International in 2014. The Americans pointed out that these operations were committed before they acquired a canadian company.
Haribol Enterprises
In 2011, he received from Cyprus 20 019 $
Consulting company Maritime transport Burnaby notes that this amount corresponds to the payment account, sent in 2011, a Moscow company for forwarding services. This Russian firm has opened in the same year, shut down the woman whose name appears in the constituent documents of 19 companies. This confirms the results of searches in the Moscow registries. Owner Haribol Enterprises said that at his Bank statement does not indicate where this money came from.
Melrose International Trading
In 2008 he received from Cyprus, 69 945 $

— In 2009 received from Lithuania 203 224 dollar
This Montreal exporter of frozen meat, trading worldwide, has confirmed that the RBC Bank account that received the funds belongs to him. However, he stated that he never heard of Cypriot companies to pay for these bills. The company claims that they acted in full accordance with the law.
Kuperman believes that businessmen should require clear documentation showing the passage of money, and stricter to ask customers if they pay not the company specified.
"They expect that they will receive money from a specific company that is listed on the documents and then get them from another company. They have to ask, why are they paying other legal entity, and demand logical explanation."
A large part of remittances was received by the company, but part of the funds was transferred to private individuals.
Clara Reva

Nine translations from Lithuania for the year 2008 in the amount of 345 $ 595
This is the biggest amount transferred to individuals and companies mentioned in the documents. Mortgage records show that in the same year she bought in Montreal a house for 410 000 dollars, even though she lived in Kazakhstan. In the transaction to purchase real estate on behalf of by daughter Anna Reva, who lives in Montreal.
When Anna Reva asked about buying a house, she replied by email that she had nothing to add.
9214-1472 Quebec Inc.

In 2010 he received 188 930 dollars from Lithuania
The Directors of this company are Clara and Anna Reva Reva, who works as a Boxing promoter in Montreal. In 2010, the company received four payments. In the same year, she bought and sold commercial and residential building on Bishop street in downtown Montreal cost seven million dollars.
When Anna contacted the journalists of the SAF, she said that at that time she borrowed money from friends and relatives. However, she said that shocked by the suggestion, if the money can be linked to crime. Anna said she didn't do anything illegal.
Now there is no indication that the senders and recipients of money knew about their criminal origin. However, such experts as Keilor say that this information should be studied carefully.
Lobbying for sanctions
Browder decided that his life must be revenge for the terrible death of Magnitsky. He continues to track down a stolen 227 million dollars and conducts lobbying activities, encouraging government to impose sanctions and freeze accounts of those who shared in this wealth.
"In countries such as Russia committed crimes, and these crimes are being tortured and persecuted people. Canada should have nothing to do with it," says Browder.
Browder's persistence in following the money trail has led to the fact that Europe has arrested assets of tens of millions of dollars.
Next week in new York to be held the court in the case of money laundering, and the prosecution alleges that some of the stolen Russian money was invested in real estate in Manhattan. The arguments of the prosecution, there are indications the same Bank account through which the money went to Canada.
Keilor and Kuperman is among canadian experts, who offered their free services and assistance to achieve from the canadian police of criminal investigation.
In January, Browder and his assistants flew from London to Ottawa, where he held a meeting with Director General of the national intelligence police, during which he handed over to the canadian side, the documents associated with that country.
"The canadian police have the ability to deeply dig into this. In fact, this thread. We gave them this thread and now I want to pull it and see what comes out," he says.
Canadian police said that she knows about this issue, but did not report, she started the investigation or not.
Browder has no sympathy for those who believe that money laundering is not a dangerous crime that has no victims.
"I am most worried about those people in the West who understand everything, but silent. In a sense I want these people to be punished even harsher than Russian."
Comments
comments